Can You Get The Police To Help You With A Warrant List Or Arrest Report In Alamance, NC?
I have seen people looking for information on arrest warrants and recent detentions for several reasons. While some want to launch a warrant search to evade arrest, others wish to access the police blotter contents because they are trying to find the whereabouts of somebody they know. Whatever your reasons are, let me tell you about the different ways in which you can get your hands on criminal records from state agencies.
A little heads up there- don't expect to find detailed information on all active warrants or recent arrests only by scouring the internet. Yes, I'd say there is a ton of information available, including arrest mugshots and police reports. But, if you want a comprehensive criminal record search done, you will need to do some amount of running around.
What about Alamance County Sheriff's Dept? Can they help with a warrants list or a criminal check?
You betchya! After all, the sheriff's office does approach the court for the issue of arrest warrants. Plus, they have entrusted the task of serving all active and outstanding warrants. You can now launch a general offender search through the law enforcement agency, or you can get criminal court records about a specific individual.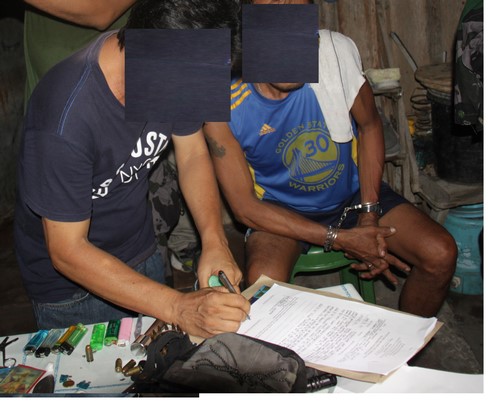 A visit to the sheriff's office: If I want in-depth information that is pretty much a background search, I always get in touch with the cops. To visit the agency, drive down to 109 South Maple Street, Graham, NC 27253.
I must give you another warning here- If you do, for any odd reason, have an active warrant in your name, this would not be the best course of action as soon as the cops figure out that your name figures on one of their outstanding warrants, to the prison, it will be.
Offender search online: This is the generic inquiry that I was talking about. In Alamance County, you get limited access to the police blotter, at least when it comes to the arrest log. If you want to know if a person is currently being held in the local jail, you can use the inmate inquiry feature https://apps.alamance-nc.com/p2c/jailinmates.aspx.
Can I get a background check done through the Alamance County judiciary?
As I discussed earlier, both the police and the judiciary are involved in the process of issuing arrest warrants. Also, let us not forget that the police do need to present all detainees before the court. So, without a doubt, you can get a criminal record search done through the judicial agencies in the area. You have two options here:
Go to the department of the clerk of court at 212 West Elm Street Graham NC 27253. The agency works out of an office on the 1st floor of the County Criminal Courts Building. Do not forget to get a print out of the form at http://www.nccourts.org/Forms/Documents/112.pdf, fill it and take it along to file a request for a criminal records search.
You will only need your subject's name for the arrest warrants inquiry, but you will be expected to pay a fee of $25 for the service. I suggest you carry the money in cash because they don't accept cards.
If you don't want to visit the clerk of the court's office, you can always mail in your request. Again, use the form above. Fill it and send it along with a money order and a self-addressed envelope.
Search North Carolina arrest records by county:
Can you get any information pertaining to Alamance County warrants and arrests over the phone? (2021-Update)
For active warrants information, call (336) 570-6300.
For recent arrests data and prisoner arrest records, call (336) 570-6317.
For answers to questions about victim's assistance, call (336) 570-5210.
For criminal case court dates and criminal judicial records, call (336) 570-5202 (District Court records) and (336) 570-5202 9Superior Court records.
Crime statistics of Alamance County
In 2019, the Alamance County Sheriff's Department dealt with about 767 criminal complaints. Around 649 of the complaints were for property crimes. There were 368 cases of larceny-theft, 230 incidents of burglary, and 51 cases of motor vehicle theft in this category. Allegations of aggravated assault resulted in the filing of 94 violent crime complaints.