How Do You Initiate A Search For Arrest Records And Arrest Warrants In Randolph, NC?
Besides the basics, and by that, I mean arrest records served up in the form of an inmate list, I could not find much on the Sheriff's Dept of Randolph County's website. The agency has a citizen's academy and even provides information on missing persons on their homepage. This had led me to feel that I may be able to get to their warrants list, if not the entire police blotter.
But a few minutes on their website, and I realized that the only way to get information on arrest warrants through this agency or even a formal arrest report to that matter is to visit them in person. That said, I don't expect them to entertain a criminal check from members of the public, and I am quite sure they won't release their warrant list quickly. After all, if they would want to do that, you would see a most wanted list on their portal. This brings us to the question of the day:
How will I get access to the arrest log for Randolph County? 
I am going to answer this question by telling you about the online sources of arrest inquiry first. Then, we will discuss how to connect with the law enforcement agency for details on active warrants.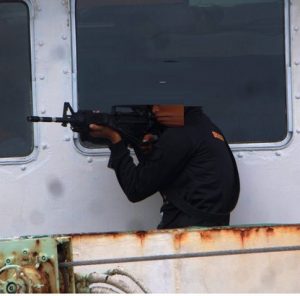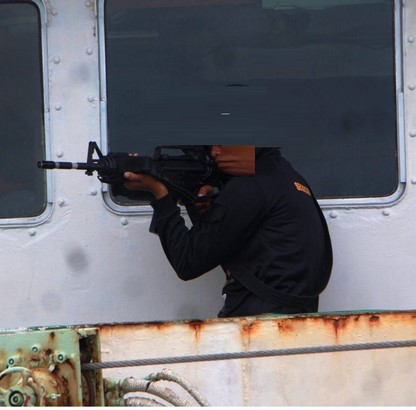 Launching the arrest inquiry online: If your person of interest is currently being held in the County jail, the offender search will be a breeze, thanks to the inmate lookup tool http://www.randolphcountync.gov/Departments/Sheriffs-Office/Confined-Inmates. Notice that you will only get details on active inmates through this facility. You will be able to sort the list by date of arrest or the last name. Plus, the results you get will include arrest mugshots, information on charges, identifiers, and bail.
Finding information on arrest warrants online: You don't get a nifty tool for your online warrant roundup as you do for the arrest inquiry. You will have to make do with what is available, which is limited data about some of the active warrants issued in the area. This is posted on the FB page of the sheriff at https://www.facebook.com/RandolphCountyNCSheriffsOffice/.
Accessing details on cold cases online: This is a small list that can be found on the sheriff's website at https://www.randolphcountync.gov/367/Cold-Cases. You are given details on the criminal occurrence but not on the suspects.
Going to the sheriff's office: I would only recommend this approach to people who are sure they have never been on the wrong side of the law. If you know for a fact that the police will not inadvertently find active warrants in your name, take your background check to the agency office at 727 McDowell Rd, Asheboro, NC 27205, USA.
Can I get a warrant search or a criminal check done through judicial agencies?
You will only get to know about outstanding warrants if the investigation has been closed. That said, the Clerk of Court's Office does accept all requests for a criminal check. You can approach the agency in person, or you can contact them through the mail.
The agency works out of 176 East Salisbury St, Suite 201, Asheboro, NC 27203, and they charge $25 for the criminal search facility. You can also use their court docket database to find the information you need. However, you will have to go to the agency office and use their public service computers for this.
Can you get information on recent arrests and active warrants from Randolph County over the phone? (2021-data)
For information on arrests and prisoners, get in touch with the Randolph County Jail at (336) 318-6625.
For general inquiries, get in touch with the Randolph County Sheriff's Office at (336) 318-6699.
For arrest records and police reports (accident/incident), get in touch with the Criminal Records Division at (336) 318-6677.
For information about arrest warrants, get in touch with the Magistrate's Court at (336) 328-3011.
For victim assistance, get in touch with the District Attorney's Office at (336) 328-3010.
For further information on submitting a request for a criminal background check, get in touch with the Clerk of Court's Office at (336) 328-3100.
Crime statistics Randolph County
The reduction of almost 15% in the annual crime average of Randolph County in 2018, reflected across the board, pulling down the crime rate of both property and violent offenses. The local police dealt with an aggregate annual crime rate of 2,411 incidents/100,000 people. This comprised 2200 cases of property crime and around 210 cases of violent crime.
Search North Carolina arrest records by county: