I have to commend the Sheriff's Dept of Perquimans for the sheer effort they put into keeping information in their police blotter away from the public eye. There is absolutely nothing by way of information pertaining to their arrest log or arrest warrants on their website nor on their Facebook page.
I believe I see a trend emerging here. Like a lot of other law enforcement agencies that do not have their own website and don't offer their warrants list or arrest records online, the Perquimans Police Dept also withhold this information from the community. In my opinion, a simple yet effective way to keep people in the loop about what is happening in their neighborhood is to offer the ability to launch a criminal check online.
At the least, the police should provide an arrest report for the day and a warrant list that has details on the area's most wanted. I feel I should also mention here that you will not be able to get complete criminal court records from the cops even if you were to try and launch a formal warrant search through them. This, brings me to a very important question:
Why should I bother contacting the Sheriff's Dept for an arrest report or a warrant list?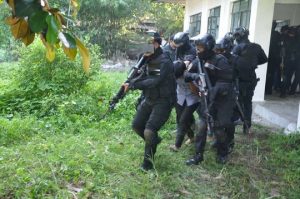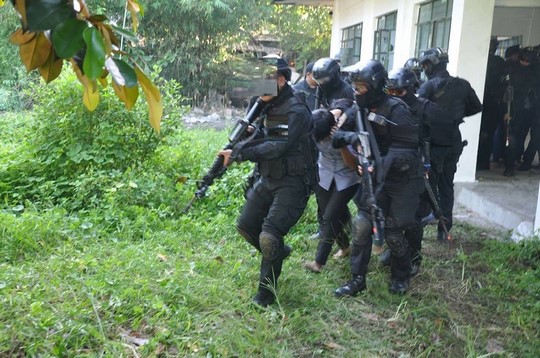 Because when you are suspicious about somebody around you, both answer and action are required. The police may not give you an in depth report on the charges and the criminal incident that led to the issue of an arrest warrant, but they will act immediately to detain the individual in question.
That said, the Sheriff's Dept will let you know about a person who is currently being held in their custody and also offer arrest records of prior detentions. You may also be given details of active warrants as long as the investigation has been completed.
However, this information still does not amount to a complete background check report. The Clerk of Superior Court is the only agency in Perquimans that will accept a request for a formal background check and even offer a certified report in return.
What help can I get from the judiciary when it comes to criminal court records and an arrest log?
The agency offers a paid service to find criminal court records for the public. For initiating the warrant search, you will need the name and the date of birth of a subject. The arrest inquiry can be conducted in your own name or in that of another person. In both cases, you will have to pay $25.
The warrant roundup request can be made in person or through mail. In fact, since the agency maintains an alternate office at the same location as the sheriff's dept, you can connect with both agencies at once or approach the Clerk through the main office of the agency:
The alternate office is located at 110 N Church St, Hertford, NC 27944, USA
The main office can be reached by driving to 128 N Church St, Hertford, NC 27944
If you want to send in your request for an offender search through mail, this can be done by writing to them at PO Box 33, Hertford, NC 27944. If the warrant search request is sent through mail, it can take about a week to receive the response but if you are at the office in person, you can get the results of your criminal check within a few minutes.
Search North Carolina arrest records by county: