Is It Possible To Access An Arrest Report Or Warrants List Through Official Sources In Hertford, NC?
When doing a warrant search in Hertford, NC, I could not find any information from the sheriff's website. They do not offer access to their police blotter in any form. This I can understand because the police reports contain sensitive information; plus, the blotter also includes details on arrest warrants.
However, I was surprised that the sheriff's office posts photographs of the county's most wanted but not the area's arrest records. Usually, you will find an arrest log in the form of an inmate list. But not from this law enforcement agency. You can seek criminal court records from the clerk's office, but they would only include an arrest report about your subject and not the details on all recent detentions or a warrant list.
Call me a cynic, but I genuinely believe that the availability of a criminal check online helps to keep people aware of the anti-social elements working around them. That said, take a look at how you can find crime-related data from law enforcement and the judiciary.
How do I get the police to cooperate with my criminal check?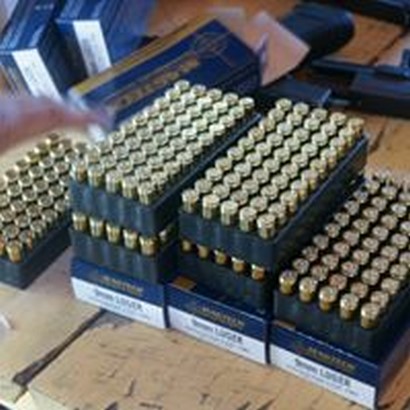 Go to the sheriff's office: The agency can be approached at 701, North Taylor Street, Winton, NC 27986, USA. You can get in touch with the administrative division and request them to find arrest information and details on outstanding warrants in your subject's name.
You can mail in the request for a background search to PO Box 176 at the address above. I would suggest that you talk to the agency and let them know of your offer before choosing the best way to contact them for the information you need.
What can I do to get Hertford County criminal court records from the Clerk's Office?
The Clerk of Superior Court of Hertford County works out of 119 Justice Drive, Winton, NC 27986, and the agency can help you out in two ways with your offender search.
They will allow you to look through their court docket database for free. But this service is not available online, which means that you are left with the only other options- that of visiting them.
You can send in your request for an offender search by mail, but then you will have to pay $25 for it.
In both cases, you will need the name and the date of birth of the subject to access the arrest reports. However, with a self-conducted search, you will also be able to access details on civil court cases that involve your person of interest.
In contrast, with a paid inquiry, you get a certified copy of the background search report. However, the inquiry is name-based and not fingerprint-based, which means that it won't amount to an official capacity.
How do you contact state agencies over the phone for an arrest report or information about warrants from Hertford County? (Updated-2021)
To get information on recent arrests, contact Jail Bookings- (252) 358-7840.
To get arrest records and police reports, contact the Sheriff's Office at (252) 358-7800.
To get information on outstanding warrants, contact the Magistrates at (252) 358-7829 (Winton), (252) 398-3642 (Murfreesboro) or (252) 332-5011 (Ahoskie).
To get help for victims, dial the phone number of the Hertford County District Attorney's Office at (252) 358-7150.
To request judicial records, contact the Clerk of Court at (252) 358-7100.
Crime statistics of Hertford County
 In 2019, the annual crime rate in Hertford County was 212 instances, compared to 230 cases filed in 2018. There were 28 violent crimes and 184 property crimes among the reported offenses.
The number of complaints against robbery was the highest in the violent crime category, at 11. This was followed by assault, which brought in 8 complaints. Larceny-theft was the most common property crime, with 102 reports. Burglary complaints, which accounted for more than 60 incidents, came in second.
Search North Carolina arrest records by county: