Getting Arrest Records From State Agencies in Cabarrus County!
I always tell people to go to the police for a warrant search, and there is a sound reason for this suggestion. Remember that it is the police who seek arrest warrants from the court. If that is not enough, all active warrants are served by the deputies of the sheriff's dept, and the undertrials are held in custody by this agency till their release after the verdict.
But, I also strongly recommend the judiciary for a full-scale criminal check. My reasons are simple: the court clerk goes one step further than the police when it comes to keeping the information in the court docket database.
This is the agency that is kept in the loop every step of the way, from the time of arrest warrants until the verdict and eventual release. These guys know about it all. Do you now get why I ask people to approach the Clerk of Superior court for their warrant search? That said, let me tell you how you can be connected with the various agencies in Cabarrus County for arrest records or a warrant check.
How do I get an arrest log or a warrant list from the judiciary?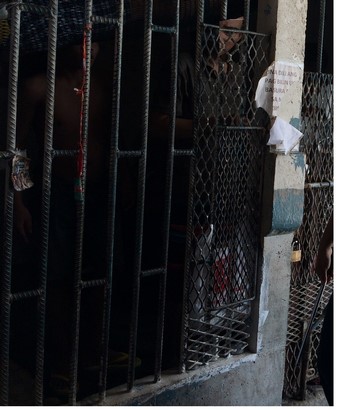 Write to them: If you are willing to wait for about a week after shelling out a $25 fee for the warrants inquiry, then this would be a convenient option for you. The form for the court docket search request can be found at http://www.nccourts.org/Forms/Documents/112.pdf, and you will need to send it with your money order to PO Box 70, Concord, NC 28025.
Head over to their office: The Superior Court clerk works out of 77 Union St South, Concord, NC 28025. There are two ways to get your hands on the criminal records you need once you are there. You can pay the cashier and get the warrant search handled or put your paws to work and use the public service terminals to go through the criminal records database held by the agency. If you are willing to put in your efforts, they won't charge you for using their computers. So, there is your benefit of driving down to the clerk's office.
What kind of criminal court records can I get from Cabarrus County police?
I would call the website of Cabarrus County Sheriff's Dept the "go-to point" for seeking arrest records, or a warrants list online. Yes, the agency is very generous with their criminal records. If for some reason, you want to visit the agency office to initiate your offender search, this too can be done. Go to 30 Corban Ave SE Concord, North Carolina, NC 28025, 704-920-3100 and approach the records division for your arrest records inquiry. If you want to conduct your warrant check online, these are your options:
Can you access the Cabarrus County warrant list and arrest records over the phone? (Current in 2021)
704-920-3058 -Call for information about recent arrests.
704-920-3000 -Call for a non-emergency complaint and general details
704-262-5510 – Call for victim's assistance
704-262-5519 -Call for details on warrants
704-920-3057 -Call for inquiries pertaining to a criminal investigation
704-920-3100 -Call for arrest records and incident/accident report
704-262-5500 -Call for initiating a search for judicial records
Crime statistics of Cabarrus County
The Cabarrus Sheriff's Office received 678 criminal complaints in 2019, compared to the 640 criminal instances of 2018. There were 640 property offenses and 38 violent crimes among them.
Around 435 larceny thefts, 156 burglaries, and 49 motor vehicle thefts were included in the property offenses category. Nearly 25 aggravated assaults, 3 rapes, and 8 robberies were included in the violent crimes category.
Search North Carolina arrest records by county: