Accessing Arrest Records and The Warrants List For New Hanover From State Agencies!
Save for the police blotter and information on arrest warrants, I found everything else on the Sheriff's Dept of New Hanover website. A warrants list would have made things more convenient for me and all interested in a criminal check.
However, like many law enforcement agencies, the New Hanover Police Dept seems overly cautious regarding their warrant list. That said, I was mighty impressed by the arrest records I found online through this agency.
So, if you are not too keen on taking your inquiry on criminal court records to a state agency in person, take a look at what and how you can find information online. Of course, I also have details for those interested in a complete background check report that includes details on active warrants, an arrest report- the works.
Getting an arrest log and details on arrest warrants from the police!
If you are going to the local precinct for a criminal check, I would ask you to have an exact reason for initiating the warrant inquiry because they will ask for it. Moreover, take your government issued ID card along because you will have to show it to them.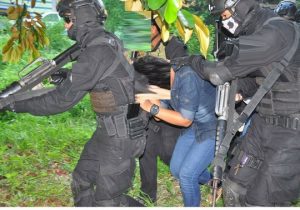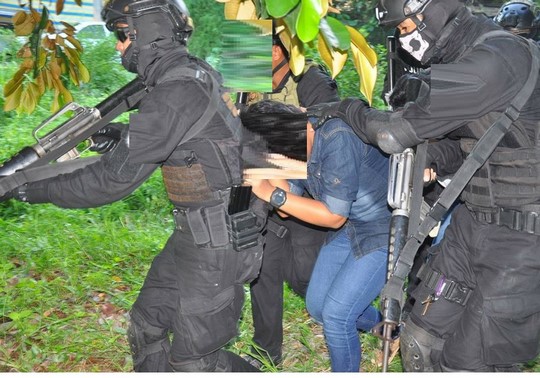 There is no need to get rankled by this procedure. It is in place to keep anti-social elements from getting their paws on information that, if misused, will keep them safe from the hands of the law. That covered, let me tell you how you can access data from the sheriff's office:
If you want to take your warrant search to the agency office in person, go to 3950 Juvenile Center Road, Castle Hayne, NC 28429. I will also suggest that you call them before showing up at the agency office.
If you want to find arrest records online, use the inmate list on http://p2c.nhcgov.com/p2c/jailinmates.aspx. You can filter the results you see by using the name of the offender as the search criterion.
If you need the recent arrest log, check out the daily bulletin available at http://p2c.nhcgov.com/p2c/dailybulletin.aspx. This facility offers information on most criminal incidents and even civil processes handled by the Sheriff's Office.
If you want to get details about a specific criminal event, use the tool at http://p2c.nhcgov.com/p2c/Summary_Disclaimer.aspx. You will need the date and the location of the incident.
The law enforcement agency also provides information on some cold cases through their website, including suspects' photographs. These details are available on https://www.nhcgov.com/819/Detective-Division. You can also find information on outstanding warrants issued against most wanted suspects through the FB page of the Sheriff's Office at https://www.facebook.com/NewHanoverSO/.
Going to the judiciary for a criminal check and a warrants list!
I call this the other state agency that will help you with a warrant search. Yes, I am about to tell you about the office of the Clerk of Court. Those of you who have ever ventured out to access criminal court records will already know that this is the agency in charge of the court docket database. So, if there are active warrants against your subject or if this person was ever taken into custody, you will find information about it from the Clerk's Office. They can be contacted:
In-person at 316 Princess St, Wilmington, NC 28401
Through mail at PO Box 2023, Wilmington, NC 28402
Will state agencies provide an arrest report or details about warrants from New Hanover County over the phone? (Updated-2021)
Call the New Hanover County Detention Division at 910-798-4161 for information about recent arrests.
Contact the Support Services Division at 910-798-4156 for arrest records and incident reports.
Use the non-emergency dispatch phone number- 910-798-4200 to get general information.
Call the Detective Division at 910-798-4260 for all inquiries about criminal case handling.
Call the Magistrate's Court Criminal Division at 910-772-6619 for a warrant search.
Contact the District Attorney's Office at 910-772-6610 for victim support and information.
Call the Clerk of Court at 910-772-6600 for a criminal case search.
Crime statistics of New Hanover County
 In 2019, the annual crime rate in New Hanover County was 1772 instances, compared to nearly 1430 cases in 2018. There were 179 violent crimes and 1593 property crimes among the reported offenses.
The number of complaints about aggravated assaults was the highest in the violent crime category, at 130. Larceny theft was the most common property crime, with 1269 reports. Burglary complaints, which accounted for more than 264 incidents, came in second.
Search North Carolina arrest records by county: