What Agency Cooperates The Most For A Warrant Search In Anson County, NC?
The one thing I don't understand about Anson County and North Carolina, in general, is the reluctance on the part of the police to offer details on arrest warrants or criminal records, for that matter. I mean, the judiciary has no problem submitting this information. In contrast, you will only get a little arrest log from the sheriff's dept but certainly no warrants list.
Now, I understand that these guys are busy controlling the law and order situation in the area. But, I also feel that offering information on active warrants is one way to keep residents aware of what is going on in their neighborhood. That said, if you are interested in a third party warrant search in Anson, this is what you will have to do.
Can I walk into the local precinct for a warrant list or a criminal check?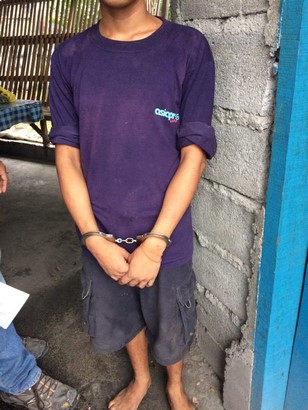 Not really! You could get details on the most wanted suspects from the agency. If you are a victim of a crime, you will most definitely be given information on the case and imprisonment status of the suspect/criminal involved in the case. But, if you are looking for a background check, the sheriff's department's officers will point you towards the judiciary.
Nonetheless, I'd say that it is worth spending a few minutes on the agency's website because they allow people to access their arrest log. Call it access to a part of the police blotter if you will, but you do get to scour through the most recent detentions. This facility is available at http://www.ansonsheriff.com/dcn/.
If you want any other information from the cops, I would suggest that you not waste your time calling them. Instead, take the trouble of driving down to the department office at 119 N. Washington Street, Wadesboro, North Carolina 28170. In my opinion, cops are always more willing to offer information when they know who is seeking it.
What will the local courthouse offer if I go there for an Anson County warrant check?
Criminal records in the name of your subject or yourself: If you need a certified copy of your background check or the criminal record of another individual, use the form at http://www.nccourts.org/Forms/Documents/112.pdf. Fill it and mail it to the Clerk of Superior Court of Anson County at PO Box 1064, Wadesboro, NC 28170-1064. You will have to pay a fee of $25 for certified criminal records, be they in your name or that of another individual. 
Criminal court records in general: Another way to access a criminal court docket is through the public service terminals at the clerk's office. You will have to pay for printouts if you need them, but otherwise, information lookup is offered without charge. If you have limited details about your subject, I suggest using this option for your warrant check instead of paying for the inquiry. 
For a warrant search through the clerk's office, you will need the subject's name at the least. Of course, you can also offer additional identifiers such as the date of birth or social security number if this information is available. On a parting note, I want to add one thing- do not go to the police or the clerk of court if you have an active warrant from Anson out in your name. That is a surefire way to get arrested!
Can you get any information pertaining to Anson County warrants and arrests over the phone? (2021-Update)   
For details about arrests and inmates, contact the Anson County Jail at 704-694-9328.
For an arrest report and incident/accident records or details on warrants, contact the Anson County Sheriff's Office at 704-694-4188.
For seeking victim's assistance, call the Anson County District Attorney's Office at 704-994-3810.
For judicial records inquiries, call the Clerk of Court at 704-994-3800.
Crime statistics of Anson County
Anson County's yearly crime average was 207 incidents in 2019. The annual violent crime rate stood at 26 complaints which were made against 4 rape cases and 16 serious assaults. More than 80 complaints filed against property crimes were for larceny-theft, while over 90 were for burglaries.
Search North Carolina arrest records by county: