The Ultimate Guide To Find Arrest Records From Macon, NC!
I know law enforcement agencies in NC that go all out with data about arrest records and their warrants list on one side of the fence. Then, others like the Macon County Sheriff's Dept. hold their cards a bit too close to their vest. I could find absolutely nothing that would even remotely qualify as a warrants list or an arrest log on the agency's website.
So, I believe I don't even have to tell you that you won't be getting the police blotter any time soon. But, I am sure you will be as surprised as I was by the lack of arrest records on the site. The agency also does not offer any facility for a criminal check online or otherwise. So, that gets criminal court records off the list as well.
This means that if you are keen on a warrant search in Macon, you have to contact the sheriff's office, either by visiting or calling them to know if they will help you with your inquiry. That said, let me give you their contact information along with an indirect way to find details on at least some of the arrest warrants, plus information on an agency that will receive your offender search request.
So, how do I contact the sheriff's office for an arrest report or a warrant list?
There are two roundabout ways to get access to arrest logs from the area. Since both of them are online, I would suggest that you at least take a quick peek at them.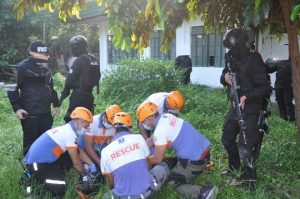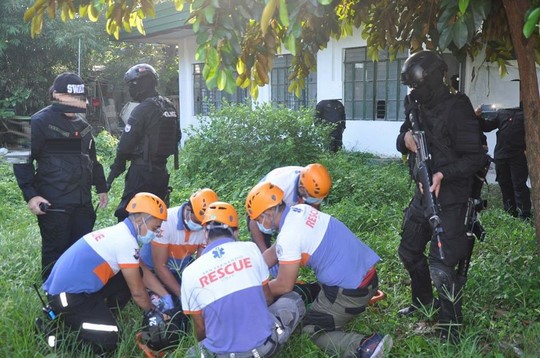 Check out the press releases from the sheriff: As you may have imagined, this form of communication, mainly when it concerns details on criminals and outstanding warrants, is reserved for hazardous cases. You will find this information at http://maconnc.org/sheriff-press-releases.html, and the points offered will usually have the photograph of the wanted person.
Get arrest records from the sheriff's FB Page: You will find arrest mugshots as well as details on the charges filed against individuals who have been recently taken into custody. This is available at https://www.facebook.com/Macon-County-Sheriffs-Office-178160228920378/. Now, you may/may not find your subject in these posts, but it still worth checking out.
If these two methods do not yield the desired results, you only have one option- to visit the agency office. The Sheriff's Dept of Macon can be contacted at 1820 Lakeside Dr, Franklin, North Carolina 28734.
What other way do I have to access criminal court records from Macon?
When you cannot get a background check done by the police, you are pretty much left with just one alternative- to approach a judicial office. In this case, we are talking about the Clerk of Superior Court. This is the agency that will formally accept all your requests for warrant lookup and arrest reports. And, when I say officially, I mean this is going to cost you.
Fortunately, the office does offer a way to get the criminal search done without paying for it. As soon as you enter the office's lobby, you will see computer terminals available for public use. These can be used to access the court docket database. If you have the name of your subject and the date of birth, you can find information on the court cases that he is involved in.
If you don't want to spend time finding the court docket you need, ask the agency to launch the offender search for you. You will have to pay $25, but you will get a printed and certified criminal check report. You can submit your request through mail as well.
To go to the office of the clerk, drive to 5 W Main St, Franklin, NC 28734
Send your mails to PO Box 288, Franklin, NC 28744
Over the phone, how do you acquire information on Macon County warrants and arrests? (This page was last updated in 2021.)  
If you have a general law and order-related inquiry: Reach the Sheriff's Department at (828) 349-2104.
If you want to access arrest records: Contact the agency at (828) 349-2105.
If you want to know about recent arrest: Call the Macon County Detention at (828) 349-2295.
If you want to inquire about a criminal case: Call the Investigation Division at (828) 349-2107/2155 (for victims only).
If you want to learn how to access criminal case records: Contact the office of the Clerk of Court at (828) 349-7200.
If you need information on victim's assistance: Contact the District Attorney's Office at (828) 349-7210.
Crime statistics of Macon County
In 2019, the Macon County Sheriff's Department received 501 criminal complaints, which were filed against 476 property offenses and 25 crimes against people.
Approximately 310 larceny thefts, 136 burglaries, and 33 motor vehicle thefts were recorded as property offenses. Around 20 aggravated assaults, 5 rapes, and 1 robbery were among the reported violent offenses.
Search North Carolina arrest records by county: