Easy Access To An Arrest Report And Warrant Search Facility In Stanly!
The first bit of good news I have for you guys is that you will find it incredibly easy to access an arrest report in Stanly County, NC. The Sheriff's Dept not only allows you to check their arrest log but also offers an offender search tool on their website. So, if you want arrest records, you don't need to budge from your chair to get these.
Now, let us talk about the other information that the police blotter contains. Most notable among the details in this compilation is the data about arrest warrants. Now, this is where the problem starts. The police do not allow you to access their warrant list for the area.
You won't even find details on the most wanted persons on their site, which is information that I generally use to compile my very own necessary warrants list. Let us get one thing clear- the police do not handle requests for a criminal check.
This means that going to the sheriff may not work in your favor when in need of detailed criminal court records. That said, let us talk about how you can connect with state agencies for your warrant search and how you can access information on active warrants and arrest reports online.
How do I contact the Sheriff's Office of Stanly to access their arrest log or for information on arrest warrants?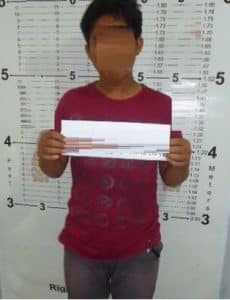 The only way to get details on outstanding warrants from the law enforcement agency is to convince them that the warrant inquiry is against another individual, meaning you will not try to find out about possible outstanding warrants in your name.
And for this, you will need to visit the agency office. Drive down to 223 S 2nd St, Albemarle, NC 28001, USA, with a government-issued ID in hand and information about your subject, like the full name and DOB. You will be asked to divulge your reasons for the warrant inquiry. If there are arrest warrants in the name of your subject, you can be reasonably sure that this person will be arrested shortly after your criminal search.
I have already told you that the police offer two ways to look for arrest records on their website. You can access the inmate search tool at http://www.stanlysheriff.us/inmate-search/. The arrest reports are available in the form of a list at http://p2c.stanlycountync.gov/Summary_Disclaimer.aspx. You can get details on arrests that are up to 90 days old in this list.
You can also get information on arrests and warrants from the FB posts of the agency. The Sheriff's Office maintains a presence on the social networking site at https://www.facebook.com/stanlysheriff.us/.
Can I get a criminal check done through the judiciary in Stanly?
If you need in-depth criminal court records or easy access to the court docket database, I would strongly suggest that you go to the Clerk of Court office. These guys are responsible for handling all requests about background checks that come from the public. They can be contacted in two ways:  
You can visit the agency office at 201 S Second St, Albemarle, NC 28002. Once there, either uses the public service terminals for scouring through their database of court cases or pay $25 for a formal criminal check, which will get you a certified report.
Send in your warrant search request through mail to PO Box 668, Albemarle, NC 28002. In this case, the fee will have to be paid by certified check or money order.
Can you get any information pertaining to Stanly County warrants and arrests over the phone? (2021-Update)
For information on recent arrests, call 704-986-3734.
To request an incident report, or arrest report, call 704-986-3714.
For victim's assistance and information, call the District Attorney's Office at 704- 986-7010.
For information on outstanding warrants, approach the Magistrate's Court at 704- 986-7019.
To find out more about requesting criminal court records, call the Clerk of Court at 704- 986-7000.
Crime statistics of Stanly County
The crime rate of Stanly County breached the 500-incident level in 2019.  Of the cases registered, 481 were against property crimes, with larceny-theft complaints taking the lead in this category, at 240 complaints. Violent crimes led to the filing of 24 complaints.
Search North Carolina arrest records by county: