State Agencies To Approach For An Arrest Report And Warrant Search In Rockingham, NC!
Since I have visited and even used many NC law enforcement agencies' websites to find arrest records and for a warrant search, I was not expecting to see a lot of information on the Rockingham County Sheriff's Portal.
At first glance, the website appears impressive and what got my hopes high was that these guys were offering alerts on their home page. But then it all came crashing down as I quickly figured out that there was no sign of the police blotter nor of a warrants list nor the arrest log.
To cut through the chase, save for the names of the area's most wanted, technically a small warrant list, there isn't anything worthwhile on this agency's website https://rockinghamsheriff.com/. In light of this discovery, I reckoned it would make more sense to first talk about what state agencies offer by way of results when you go to them for an arrest inquiry and then discuss the best way to contact them.
What information will I get from the state agencies if I go to them for a criminal check?
The police: Whether you get to know about the outstanding warrants against your person of interest will depend on just how far along the investigation has come. If the research has been completed, they may tell you about the arrest order's existence, or they may rush to detain the person in question. In both ways, you will get your answer.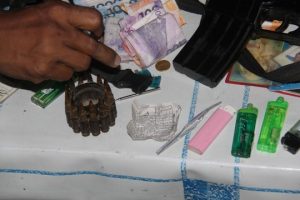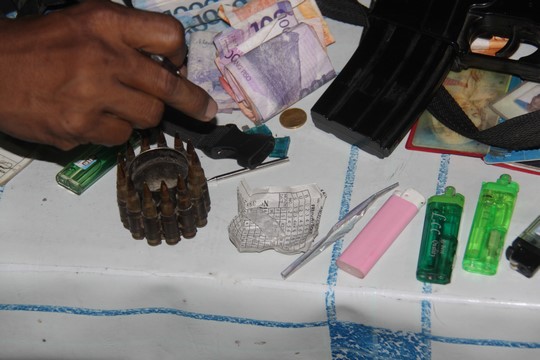 Typically, they are more forthcoming when it comes to an arrest report. If the person is currently cooling his heels in the County Jail, you sure will get to know about this. If you take your arrest inquiry to the Detention Center, you will also get information on the charges against the subject and the bail bond.
The judiciary: While the magistrate's office will not entertain your request for an offender search, the Clerk of Superior Court will be happy to handle such inquiries. The office will offer information that is considered public records. So, you will get to know if your subject was ever arrested and, if so, why.
You will also find out about the criminal process's outcome, including the verdict and the sentence. The criminal check report will also contain details on where the subject was incarcerated, how long, and when he/she was released. Simply put, this is more in line with a background search report that most people expect to get when they launch a formal warrant inquiry.
What is the best way to contact state agencies for an arrest log or criminal court records?
You can visit all the three agencies discussed above to get the information they offer. Although none of them provide these details online, all of them work out of the same complex, which means that you won't have to do a lot of driving around. Go to 170 Hwy 65, Reidsville, NC 27320 to connect with these state offices.
You can also get in touch with the Clerk of Court by writing to the agency at PO Box 127, Wentworth, NC 27375-0127.
If you need information on Rockingham County recent arrest and warrants, whom should you call? (In 2021)
(336) 634-3236 – The Rockingham County Jail to find out more about arrests and inmates.
(336) 634-3232 – The Sheriff's Office for general inquiries and information.
336-634-3234/3235- The Records Unit for police reports, accident reports, and criminal arrest records.
The District Attorney's Office for victim-witness assistance- (336) 634-6010.
The Office of the Clerk of Court for judicial records and a case search- (336) 634-6000.
Crime statistics of Rockingham County
The annual crime average of Rockingham County increased by 2% in 2019, standing at 770 incidents. The violent crime rate was in the vicinity of 70 cases. Of the crimes reported in 2019, 22 were cases of rape and 37 were aggravated assaults. Of the complaints filed against property crimes, 415 were against larceny-theft while burglaries accounted for 232 complaints.
Search North Carolina arrest records by county: