How To Contact State Agencies For Information On Arrest Warrants From Rutherford?
Without preamble, I will tell you that you will not find the police blotter, details on arrest warrants, or Rutherford's arrest records from the Sheriff's web page. Again, a classic case of an agency that holds back information vital to community safety is the warrants list and the arrest log, just because they share their web resources with county governance.
I could gather bits and pieces of information from the most wanted suspects' page, creating an essential warrant list for the area. But, this would certainly not qualify as in-depth police reports. Based on this, I am assuming that you will not get a criminal check done from this agency even if you drive down to their office. Now, I am sure this leaves you with the question:
What can I do to get arrest records or launch a warrant search through state agencies?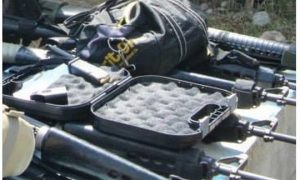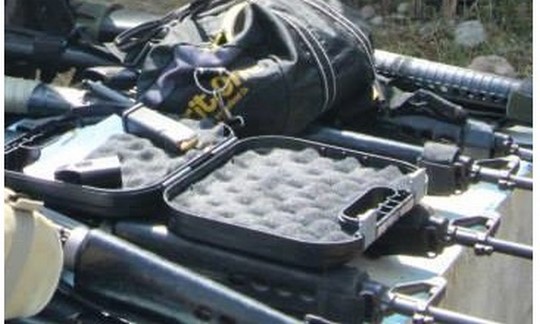 Approach the Sheriff's Dept: You can go to the sheriff's office if you suspect a person's involvement in a criminal matter. The law enforcement agency works out of 198 N Washington St, Rutherfordton, NC 28139, USA. Ask to talk to the records clerk once at the agency office to inquire about arrests and for a warrant inquiry.
Connect with the County Jail Authorities: You can get arrest records from the County Detention Center. However, they will only offer details on individuals who are currently held at the facility. So, this is not going to be an arrest report in the traditional sense. The Detention Center is located in the same building as the Sheriff's Office.
Call on the Clerk of Court's Office: This is the only agency that offers the facility to search for criminal court records for free and a fee. You can launch an offender search through this agency by paying $25 for it and get a certified copy of the background check report. Alternatively, you can access their court docket database by using the general help terminals in the lobby. This service is free, but you will have to pay for printouts. To get in touch with the Clerk's Office, go to 229 N. Main St, Suite 203, Rutherfordton, NC 28139.
Can I get any criminal court records from Rutherford online?
The most wanted list: I already discussed this earlier.  At the time of writing this article, there used to be a most wanted page. However, it had no listings or pertinent information. After checking back, the list appears to have been removed altogether.
The court calendar: This service comes courtesy of the NC Courts. You will find the tool at http://www1.aoc.state.nc.us/www/calendars/Criminal.html, and you can use it to know about the cases that will be heard in the next 1-2 days. Although this does not qualify as a search for a court docket, it may very well work as a starting point for an inquiry into the court cases against your subject.
NC offender search: The service at http://webapps6.doc.state.nc.us/opi/offendersearch.do?method=view will get you details on all active and past inmate serving time in state prisons. If your person of interest were incarcerated in any NC Correctional Center at any point in the last decade, you would likely find information about it through this tool. 
Is it possible to get information on Rutherford County arrest warrants and recent arrests over the phone? (2021-Update)
To find out about Rutherford County arrests, contact the local Jail- 828-287-6492/287-6250.
To request criminal records, including incident, accident, and arrest report, contact the Sheriff's Office- 828-287-6251.
To learn more about arrest warrants, contact the Warrants Division- 828-287-6152
To seek help offered to crime victims, contact the District Attorney's Office-828-288-6110.
To obtain a criminal background check or judicial records, contact the Clerk of Court-828-288-6100.
Crime statistics of Rutherford County
Rutherford County's yearly crime average reached 1027 incidents in 2018. Violent crimes led to the filing of 112 complaints. Among these were occurrences of rape and 108 cases of serious assault. Larceny-theft accounted for 322 of the property crime complaints, while burglaries accounted for 492 of them.
Search North Carolina arrest records by county: