When I visited the website of the Surry County Sheriff's Dept for a warrants list and information from the police blotter, I was surprised to find nothing other than the most wanted list. I would say that it is a norm of sorts for law enforcement agencies to offer at least their arrest log online, if not information on arrest warrants.
The lack of data on their portal has led me to conclude that a warrant search or a criminal check through this agency won't be possible unless you visit their office. That said, they may not just hand over their warrants list or even the arrest report you need, because in NC, it is the judiciary that handles requests for disclosure of criminal court records. Take a look at what you can expect from both these agencies when you approach them for arrest records and a warrant check.
How do I get the arrest log from the police of Surry County?
Since I have already mentioned the most wanted list above, let me get that one out of the way first. You will find this information on http://www.surrysheriff.org/most_wanted.php. Before you get all set to compile a warrant list from this data, let me warn you that from time to time there is no information on this page.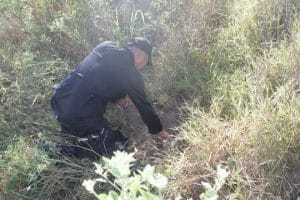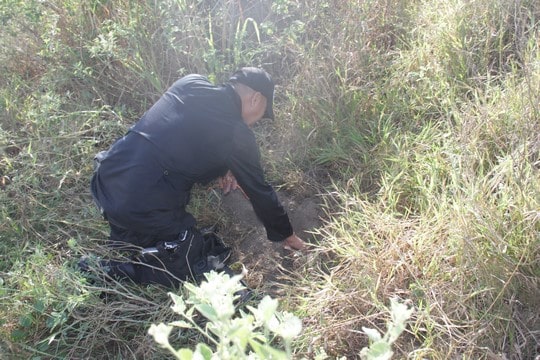 Plus, only if your subject has been involved in some serious criminal acts will he/she find a place in this list. So, if you are looking for a background check on a regular individual who has had a few run- ins with the law, this information won't be of much help.
You can get some information on active warrants as well as a few arrest mugshots from the FB page of the Sheriff's Dept. This is available at https://www.facebook.com/surrycountysheriff/. Once again, the information is limited to serious felonies.
You can go to the office of the Sheriff at 218 North Main Street, Dobson, North Carolina 27017. Talk to a deputy from the administrative section of the agency to seek help for your arrest inquiry. The County Jail can be contacted at the same location, so you can also find information on persons, who have been recently detained or are awaiting trial.
What other options do I have to access criminal court records or get a criminal check done in Surry?
If you are looking for criminal court records, check the website of NC courts at http://www.nccourts.org. With a bit of browsing, you can find the citations in the name of your subject and also the court calendars, including those for the criminal courts in your area. This particular feature is available at http://www1.aoc.state.nc.us/www/calendars/Criminal.html. You can use it to know if your person of interest intends to make a trip to the court in the very near future (think the coming day or two here).
For all you folks who won't settle for anything less than an elaborate and full scale offender search, contacting the office of the Clerk of Court is the only option. You can send your warrant search request by mail to PO Box 345, Dobson, NC 27017 or you can file it in person by going to 201 E. Kapp Street, Dobson, NC 27017. The service is not free, so you will end up short of $25 but in return, you will get a certified copy of the arrests report you need.
Search North Carolina arrest records by county: