Is The Sheriff's Office The Right Place For A Warrant Search In Avery County, NC?
Well, I am going to give you a straight answer for that one- If you take the trouble of visiting the sheriff's dept personally, you may have some luck with your criminal check. However, if you seek an online warrant search or arrest report from Avery, fat chances, you will find anything through the police's website.
At the risk of sounding overly critical, I have to say that the Avery County Sheriff's office does not maintain its website, let alone a database that can be used for a warrant check. Don't get me wrong here- They are doing a fine job maintaining law and order in their jurisdiction. But, I do believe that information about active warrants and arrest log helps to keep the community informed and safe, which brings us to an obvious question-
How do I get in touch with the police for criminal records from Avery, NC?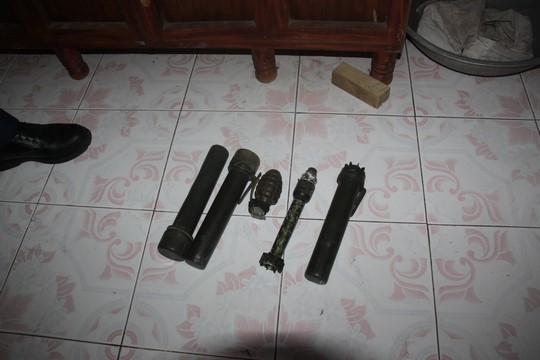 As I said, you can always hop over to the agency office and talk to the deputy in charge of record keeping. They work out of 300 Schultz Cir, Newland, North Carolina 28657, but I recommend that you call beforehand and inquire about the process for accessing criminal court records instead of just showing up at their door. Call on 828-733-2071 ext—1208 for more information.
If you are keen on looking up recent arrest records, this can be done by visiting the detention center, which is right next to the sheriff's office. If your subject is currently being held in the county jail, this is where you will find him/her.
Another way, albeit limited in its reach, is to access the police blotter or a selective version of it from the sheriff's department's Facebook page https://www.facebook.com/averysheriffsoffice/?rf=676790079034316. You will find arrest mugshots and information on occurrences of interest from this page. So, you should check it out if you are living in the area.
Can I seek a warrant list through the courts of Avery County?
Well, you sure can get information on outstanding warrants as well as arrest records from the office of the clerk of court. The payment of $25 will get you a certified background check report. You can get the inquiry done in your name or in that of another person.
This is the service to avail if you need criminal records for official purposes like employment or immigration, although this is not a fingerprint inquiry. That said, there are two ways to get criminal records from the clerk of court's office:
Mail-in your request: They use a standard form for background checks, which is available at http://www.nccourts.org/Forms/Documents/112.pdf. Get a printout and mail it to them at PO Box 115, Newland, NC 28657, along with a money order or certified check for $25.
Visit them in person:  if you want to launch your inquiry for an arrest report using the public service terminal, this can be done by visiting the agency office at 200 Montezuma St, Newland, NC 28657. They don't charge you for using this facility, but you will have to pay for any copies you may need, and they won't be certified.
A final word of warning, before you do this, make sure that you don't have an outstanding warrant against you. As long as you have a clean record, you won't have any problem.
How do access arrest records and details on warrants from Avery County over the phone? (Valid in 2021)
Recent arrests made by the Avery County Sheriff's Office: 828-733-2071 ext. 1208.
Prison inmate (convicts) arrest records: 919-716-3200.
Inquiries about arrest warrants: 828-737-6719.
Questions about criminal court case search: 828-737-6700.
Crime statistics of Avery County
In 2019, the Avery Sheriff's Office handled 197 crimes, which was the sum of 179 property offenses and 18 violent crimes.
The property offenses category included 79 larceny thefts, 92 burglaries, and 8 motor vehicle thefts. In the category of violent crimes, there were 16 aggravated assaults and 2 rapes.
Search North Carolina arrest records by county: