How do I access arrest records and details on arrest warrants from Iredell County, NC?
I can't say that Iredell County's police will serve you the police blotter when you approach them for a warrant search. Although I know that the agency offers criminal court records for public consumption through both their offices, the arrest records on offer are subject-specific. I am trying to say that you certainly won't get access to the agency's arrest log or warrants list.
In terms of getting a criminal check done online, I would say there isn't a whole of information about arrest warrants on the sheriff's website. You could compile an arrest report by going through the inmate information available on the site. You can also get a limited warrant list if you consider the most wanted persons' details. However, if you want to know about all the active warrants or criminal records in the name of your subject, this information is hard to come by online.
So, am I going to get help from the police for my criminal check in Iredell County or not?
Of course, you will, but you won't be able to find details on outstanding warrants or your subject's arrest records online. Here are a few things that you can do, though: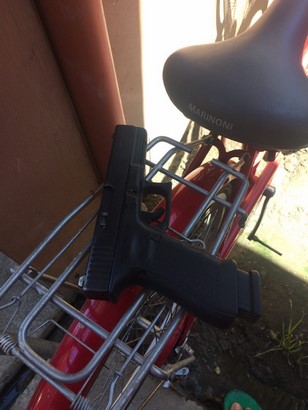 Get your warrant inquiry handled by visiting the sheriff's office: The office at Statesville and Mooresville requests a criminal search. The records division at the Statesville office can be contacted at 231 Constitution Lane, P.O. Box 287, Statesville, NC 28687. For the Mooresville office, go/write to 610 E Center Avenue, Mooresville, NC 28115. The Statesville office also offers fingerprinting services. This is a paid facility, but you can access arrest reports for free from the Sheriff's Dept.
Find the area's arrest reports by searching through the inmate list: The police offer an online facility to access information on currently detained inmates. This can be found at https://www.co.iredell.nc.us/683/Inmate-Locator. You will notice that you can access the offender search facility offered by the DPS, which is a statewide inquiry, or the one provided by the Sheriff of Iredell County, which would only get you information on arrestees who are being held at the local detention center.
Check the FB page of the sheriff's dept: There are a few posts on the Sheriff's FB page at https://www.facebook.com/co.iredell.nc.us/ that offer information on outstanding warrants and cold cases. Even if you don't find details on your subject through this source, it is worth a check because you will get to know about the more concerning criminal incidents reported around the county.
Get information on active warrants from the most wanted list: The police department also makes the most wanted persons list accessible to the public. You will find information on these individuals along with their photographs at https://www.co.iredell.nc.us/785/Most-Wanted. Plus, you can also know more about the charges against them.
Can I go to the judiciary for an arrest report or criminal court records?
Yes, you can! Like the police, the Clerk of Court's Dept also maintains its presence at two locations, and you can seek an offender search from the agency by going to any one of these offices or by writing to them at:
To go to the main office, drive down to 226 Stockton St, Statesville, NC 28677.
For the Mooresville office, head to 610 East Center Ave, Mooresville, NC 28115
To write to the agency, use the address 221 East Water St, Statesville, NC 28677
How do you get information about Iredell County warrants and arrests over the phone? (Updated in 2021)
For information on recent arrests, call the Information Desk of the Iredell County Jail at 704-878-3131.
For arrest records and incident reports, connect with the Records Division at 704-878-3180 (Statesville) and 704-664-7500 (Mooresville).
To give a drug crime tip, connect with Sheriff's Office at 704-878-8824.
For victim's assistance and information, call the District Attorney's Office at 704-832-6610.
For information on initiating a criminal case search, call the Clerk of Court at 704-832-6600.
Crime statistics of Iredell County
Around 780 cases of property crimes and 121 cases of violent crimes were investigated by Iredell County Police in 2019. The annual crime average hovered around the 900-case-mark.
Nearly 5 cases of rape, 10 cases of robbery, and 104 cases of serious assault were among the 121 violent crime cases. There were 361 burglaries, 356 larceny-theft reports, and 63 motor vehicle theft complaints among the 780 property crime incidents.
Search North Carolina arrest records by county: