Is The Police Or The Judiciary A Better Choice For A Warrant Search in Madison County, NC?
Guess what? The Sheriff's Office of Madison County does not have a website. I kid you not, folks! No, there isn't even a webpage on the County Government website. Now, that is what I call being happy in the bygone era of "no-internet." After that shocker, I believe you may have already reckoned that you will not get the police blotter, arrest records, warrants list, or any information from this agency online.
How is that going to impact your warrant search and inquiry for an arrest report? I will get to that in a bit. But first, I will give you the good news. The law enforcement agency does have a presence on social media, which means that you can get a concise arrest log and warrant list online. Of course, the information offered is in no way comparable to the results of a criminal check.
But, all isn't lost because another agency can help you with criminal court records. So, continue reading to know how you can access details on Macon arrest warrants and detentions.
How can I get in touch with the sheriff's office for a criminal check and details on arrest warrants?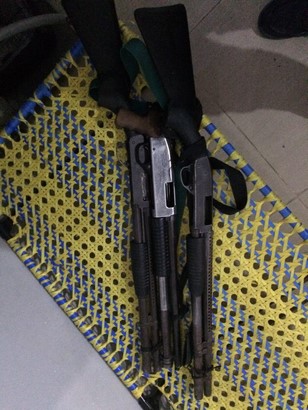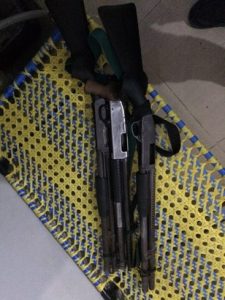 Find the information online: The FB page of the sheriff's dept at https://www.facebook.com/MadisonCountyNCSheriff has a few arrest mugshots and information on some active warrants. If you seek a general arrest log for the area, the data will prove useful. However, if you are interested in a "subject-specific" arrests report, the page won't be of much help.
Place your request for arrest reports in person: This one is an obvious alternative; you can always go to the sheriff's office for the warrant inquiry. Now, remember that they will not do a background search for you, whether it is a personal criminal check or a third party inquiry.
However, you can approach the agency for information on the outstanding warrants against your subject. The least they will offer is a "yes or no" answer, which should suffice to put your suspicions to rest. To contact the sheriff's office, go to 348 Medical Park Drive, Marshall, NC 28753, USA.
What are my options if I want to access the criminal court records held by the judiciary?
With police reports out of bounds, you only have one choice, and that is to approach the judiciary for your offender search. Now, you can't just walk into the court and ask them to give you the information you need. The Clerk of Court's Office maintains records about court cases. So, this is the agency you need to approach. They work out of 2 N Main St, Marshall, NC 28753, and if you need to write to them, do so at PO Box 217, Marshall, NC 28753.
Now, before I tell you how to take your arrest inquiry or warrant lookup to this agency, I will clarify something here. All arrest records and any information about active warrants that you find from the judiciary or the police will exclusively be from Madison County and not from other state areas. That said, the Clerk's Office will allow you to:
Get a certified report by paying a fee of $25. You can avail of this facility by sending the criminal search request by mail to the agency.
Access the court docket database free when you visit the agency office. You will have to use the public service terminals for this facility.
Search North Carolina arrest records by county: