How Do You Get A Warrant Search Done And Access An Arrest Report In Union County, NC?
I am sure you expect me to point you to state agencies to get the required arrest records and possibly even a warrants list. I promise I will get to that shortly, but first, let me give you a bit of advice. Arrest warrants call for the immediate detention of the person against whom they are issued.
So, you don't want to go to the police to determine if there are any active warrants in your name. If this is the reason for your warrant inquiry, I suggest you use the services of a private agency. With that taken care of, let me tell you about how and if you can get your hands on the arrest log, the police blotter, and the warrant list for Union from a state agency.
Will I get information on arrest warrants and my subject's arrest log from the police in Union?
I wish you could hear my excited tone when I answer that question in the affirmative! So, why am I all bouncy about this? Simple, here is an agency that offers police reports, arrest records, and more online. I did not have to venture out of my home to get my hands on the active warrants and arrest reports from this area, and neither will you.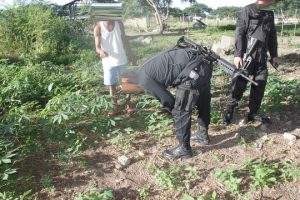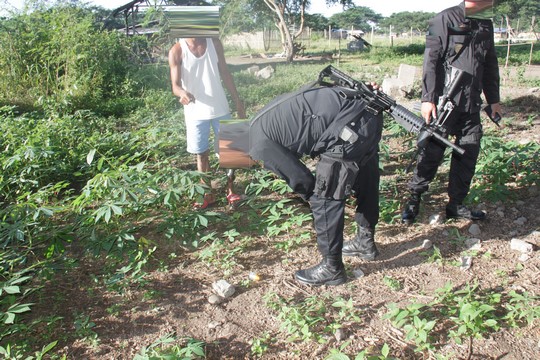 The police log for the day: You will find this at http://sheriff.co.union.nc.us/dailybulletin.aspx. The page has a tool, which can be used to search for arrests, citations, incidents, and more. In other words, you will get details on most things that the cops handled on any given day. You can filter the search for specific requirements. The arrest reports you get using this service include the arrest mug shots and other details about the arrestee.
The offender search: If you want to know about prisoners, who are currently cooling their heels in the County Detention Facility, go to http://sheriff.co.union.nc.us/jailinmates.aspx. You will get the offender's full name along with a photograph and, of course, details on charges and bond.
A warrant lookup: If you specifically need information on the outstanding warrants against your person of interest, I suggest you go to the office of the law enforcement agency at 3344 Presson Rd, Monroe, NC 28112, USA.
Recent police records: The law enforcement agency's FB posts also contain a wealth of information on current criminal incidents. You will find the social media page of the agency at https://www.facebook.com/ucsonc/.
What if I want to access criminal court records from Union County judicial offices?
If you cannot get the information you need from the police, the judiciary sure will come to your rescue. Go to the Clerk of Court office for a background check that will get you a certified report. Yes, you will have to pay $25 for the warrant inquiry, but they do all the hard work for you, so I would say you are getting your money's worth.
You can contact the Clerk's Office by visiting them at 400 North Main Street, Monroe, NC 28112
You can write to the agency at PO Box 5038, Monroe, NC 28111-5038
If you go to the office, you will be able to search through their database of court dockets and find information on all the civil and criminal court cases you need for free.
Can you access the Union County warrant list and arrest records over the phone? (Current in 2021)
You will get details on recent arrests from the Union County Jail- 704-283-3641.
You can learn more about the investigation of a criminal case from the Investigation Division-704-283-3722.
You will get arrest records and police reports from the Support Services Division- 704-283-3678.
You can get general information by calling the non-emergency dispatch phone number-704-283-3789.
You can get judicial records from the Office of the Clerk of Court- 704-698-3100.
You can get victim's assistance from the District Attorneys' Office-704-698-3110.
Crime statistics of Union County
The annual crime average of Union was over 2,200 cases in 2019. Of the total cases filed, property crimes accounted for 1,987 while violent crimes brought in 235 complaints.
Within these crime categories larceny-theft (1,449 cases) and burglary (419 cases) accounted for the maximum number of property crime-related complaints. In the violent crimes category, aggravated assault (132 cases) had the highest occurrence rate.
Search North Carolina arrest records by county: