Would It Be Better To Approach The Police For An Arrest Report In Duplin, NC?
If your search is person-specific, meaning you don't want public arrest records for Duplin, then I'd say don't go to the sheriff's dept. I was surprised to know that even when you visit the agency in person, they are reluctant to part with arrest warrants' details.
I'd also suggest that you don't hold your breath trying to find the police blotter from this agency or a warrants list on their website. They have the workforce and the resources, yet they choose not to use these to offer criminal court records online.
Now, don't get me wrong; I understand law enforcement is skeptical about providing a warrant list online, but what about an arrest log? Other agencies have no problem posting this information on their websites. Anyway, continue reading to know how you can connect with the sheriff's dept for a warrant search and how to get other information from them and the judiciary in response to a warrant check.
Can I get the police to offer any information on arrest warrants?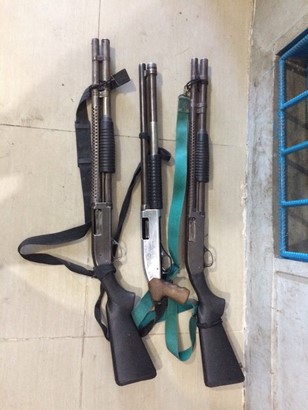 You could visit the law enforcement agency's office at 112 W Hill St, Kenansville, NC 28349, USA. Even if they are not forthcoming with the information on an active warrant in the name of your subject, you can be sure that they will act on it if one exists. If a case is beyond the investigation stages and charges have already been filed and arrest made, they may provide this information to you when you seek their help for a criminal check.
This is an indirect approach to getting your hands on the police arrest log. Take a look at the Facebook page of the department at https://www.facebook.com/Duplin-County-Sheriffs-Office-105757762780882/. Many of their posts are about criminal complaints and cold cases so that you will find arrest mug shots or information about outstanding warrants issued in some issues, etc. If nothing else, you will come back well informed about the community's happenings, so worth a glance.
Can I go to the judiciary for criminal court records from Duplin, NC?
Of course, you can! I would suggest that if you need third party arrest records, the clerk of court's office would be the best place to initiate the warrant inquiry. Unfortunately, I cannot say that they will offer details on outstanding warrants and arrest records online. However, if you don't want to visit the agency office, you can write to them, and they will mail back a certified copy of the results of your warrant search. Here are the two services that the agency provides:
Paid warrant search: There is a fee of $25 for availing this facility, and you will have to fill the form at http://www.nccourts.org/Forms/Documents/112.pdf. You can send this form through mail to PO Box 189, Kenansville, NC 28349, or you can hand it over to the personnel from the clerk's office when you visit them. As you can see, the only information you need is the name of the subject and birth date. Scroll down the pdf, and you will also get details on what to expect from your criminal check if they find a match.
You can use the terminals meant for public use at the office of the clerk. These two are connected to the court docket database maintained by the agency. So, you will get the same information as you would from your paid warrant check, just that this facility won't cost you anything. To visit the agency, go to 112 Duplin St, Kenansville, NC 28349.
Can you access the Duplin County warrant list and arrest records over the phone? (Current in 2021)
Call the Detention Center's main phone line at 910)-296-2324 for information on recent arrests.
Contact the Sheriff's Office at 910-296-2150 for general information.
Call the Magistrate's court at 910-296-7019 for information about arrest warrants.
Call the Duplin County District Attorney's Office at 910-275-7010 for victim assistance and information on protective orders.
Call the Clerk of Court at 910-275-7000 to learn about the process for accessing judicial records and criminal history checks.
Crime statistics of Duplin County
The crime rate of Duplin County held steady above the 1600- incident level mark, but still shy of the 1700-level, through 2017 and 2018. Of the cases filed, property crimes had an average of around 1500 incidents. Violent crimes did see a 10% dip with the annual incident average going from almost 180 cases in 2017 to 150 incidents in 2018.
Search North Carolina arrest records by county: