Government Offices to Approach for a Warrant Search in Granville!
At first glance, I found the website of the sheriff's dept. Loaded with information, but that was till I tried to get details on arrest warrants from Granville, NC. I was hopeful that they would allow me to access the police blotter and possibly a warrant list. But, these guys don't even let you get your hands on their arrest log.
I can safely say that you won't find any criminal court records online, certainly not from state players. That said, a few arrest records are available on the Facebook page of the Sheriff's Dept. but this would hardly be enough for a criminal check. So, continue reading to know if it is possible to get a warrant search done in Granville County through the local judiciary or law enforcement. 
Will the sheriff's dept. Help me in any way with a criminal check in Granville?
There is the only way to get them to entertain your request for arrest records- You will have to visit the agency office. This can be done by driving down to 143 Williamsboro St, Oxford, North Carolina 27565. Talk to a person from the records/administrative division. There is a good chance that they may ask you to take your arrest inquiry to the Clerk of Superior Court.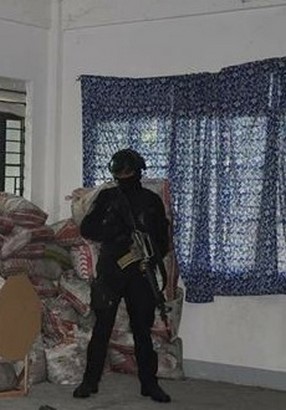 But, I would still recommend a visit to the sheriff's office when seeking details of third party arrest warrants because if an active warrant does exist in the name of your subject, the sheriff's office will take immediate steps to detain the person in question.
If you are looking for outstanding warrants issued in civil matters, particularly the child support most wanted list, I will point you in the direction of the FB page of the sheriff's office. Check it out at https://www.facebook.com/Granville-County-Sheriffs-Office-473499249522624/. Scroll through all their posts, and you will find a few arrest mug shots as well as details on some arrest warrants.
Can I get a warrants list for Granville County from the judiciary?
No, you will not get details on all the outstanding warrants issued by the judicial agencies in the area from the clerk's office. However, you can get them to do a background check. If you pay for it, you will be given an arrest report and details on the outstanding warrants in the name of your subject (issued in matters where the charges have already been filed).
You can write to the agency at 101 Main St, Oxford, NC 27565 by using the form at http://www.nccourts.org/Forms/Documents/112.pdf for the communication. Send in the warrant search fee of $25 in the form of a certified check or a money order.
If you visit the agency in person, you can pay in cash and get the certified report within minutes. Another way is to use the public use terminals in the lobby. You will still have access to the court docket database, but you won't be charged for the service since you are doing all the searching.
If you want to know about the citations in the name of your defendant, this information can be found online at http://www1.aoc.state.nc.us/www/calendars/CitationQueryByName.html. The court calendar is available on the same site at http://www1.aoc.state.nc.us/www/calendars/Criminal.html.
However, you can only get limited information through this facility. Also, the court calendar is available only for a day or two at a time. But, if your subject is currently embroiled in a criminal case, you would be able to get some information on it by using this tool.
Who can help you with an over-the-phone warrant search and arrests inquiry in Granville County? (2021- Update)
General crime-related information- Sheriff's Office at 919-693-3213.
Recent arrests related information- Granville County Jail at 919-693-3717.
Warrants search-related information- Magistrate's Court at 919-690-4898.
Criminal case-related information- Investigation Division at (for victims only)
Case search-related information- Clerk of Court at 919-690-4800.
Victim's assistance-related information- District Attorney's Office at 919-690-4860.
Crime statistics of Granville County
In 2019, Granville County's crime rate decreased by 28%. Around 57 of the 373 complaints were filed against violent people. These involved 48 cases of physical assault, 5 cases of rape, and 3 cases of robbery. The annual crime average included about 316 complaints of property crimes. Among these were 198 cases of larceny-theft, 99 of burglary, and 19 of car theft.
Search North Carolina arrest records by county: