Simple Steps To Access An Arrest Log Or Launch A Warrant Search In Craven County
I will save you some time by telling you not to bother with the sheriff's website if you are interested in a warrant check for Craven, NC. You can get arrest records from the portal, but the information is limited at best.
They do not offer anything remotely close to the police blotter, nor do they provide a warrants list. For a person who is keen on a warrant search, this only means one thing- If you want an arrest report, be prepared to drive down to the sheriff's dept. Another option for criminal court records is the judiciary.
But, they too, won't lay out the warrant list for you. Instead, they will supply information on the subject in whose name the criminal check was initiated. Scroll down to find web and physical addresses that are of interest:
How can I get an arrest log from Craven County police?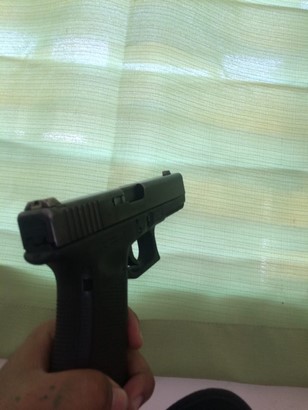 This is an easy one because the agency does supply a list of currently detained individuals on their website. The jail division page at https://www.cravencountync.gov/297/Jail-Division has a link that reads "housed inmate listing," click on it to reach the database of recent detentions. Like I said earlier, they offer the bare minimum information here. So, you will find the first and the last name of the inmate and the date of detention, with no details on the charges filed. They have left the most significant bit out of the arrest log.
The Facebook page of the police department has information on some detentions along with the arrest mugshots. Read through their posts for general details and a few police reports.
Approach the sheriff's office in person by going to 1100 Clarks Road, New Bern, NC. Let me be obvious- This is not an option for anybody with an active warrant in his/her name. You will be detained at once. Don't even go to a judicial office if you are sure about the existence of an outstanding warrant against you.
You can also ask the sheriff's department to conduct a criminal check for you by sending in the request via email to

[email protected]

.
 How do I look for arrest warrants from Craven through judicial offices?
Various courts issue arrest warrants, but they approach the magistrate's court when the police need a detention order. However, when you need information on active warrants, you cannot go to the magistrate's office. It is the Clerk of Superior Court's job to provide criminal court records to the public, as and when needed. The agency offers this information in two ways:
You will find public service terminals in the clerk's office at 302 Broad St, New Bern, NC 28563. These can be used to access information on court cases. Alternatively, you can pay for the search in cash and get a certified report for your warrant inquiry in a matter of minutes. It would be best to take a printout of the document at http://www.nccourts.org/Forms/Documents/112.pdf. Fill it and take it along to save time. I would also suggest that you take a government-issued ID card along.
You can write to the clerk's office at PO Box 1187, New Bern, NC 28563. Again, you will need to use the form above and send it with a self-addressed envelope and a money order.
Will state agencies provide an arrest report or details about warrants from Craven County over the phone? (Updated-2021)
Jail Division, to know about recent arrests-252-636-6619.
Sheriff's Office, non-emergency phone number for general information- 252-636-6620.
Craven County Detention Center, for basic jail-related information inmate search and visitation- 252-636-6679.
Investigative Admin Support, to know about arrest warrants-252-636-6632.
Court Clerk, for judicial records- 252-639-3000.
District Attorney's Office, for victim's assistance- 252-639-3010.
Crime statistics of Craven County
The Craven Sheriff's Office got 1038 criminal complaints in 2019, compared to 905 in 2018. These comprised 919 property-related offenses and 119 violent offenses.
About 436 larceny thefts, 399 burglaries, and 84 motor vehicle thefts were included in the property offenses category. Around 96 aggravated assaults, 8 rapes, and 11 robberies were included in the violent crimes category.
Search North Carolina arrest records by county: