Every time I need information on arrest warrants or criminal court records in Alleghany County, I come back disappointed by the sheer lack of information. I agree that the county is far from being one of the biggest in the state, which means scant resources.
Yet, I believe that either the police or the judiciary should offer details on outstanding warrants or at least an arrest log online. What I am trying to say here is that if you are in the market for a warrant search, you will have no other choice but to tackle things the old fashioned way and actually visit the office of the sheriff or the local judiciary.
In fact, while some counties in North Carolina do provide a most wanted list and others offer access to the police blotter, the Sheriff's Dept. of Alleghany offers no such information. So, continue reading to find addresses of agencies that can help and more information on getting the warrant search done…
How do I get a warrants list in Alleghany?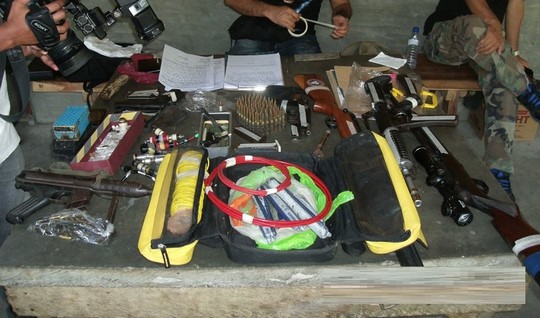 The police: The sheriff's office works out of the Law Enforcement Center at 40 Alleghany Street,
NC 28675. The sheriff's website says that they would be happy to entertain your questions if you visit them in person and I sure recommend taking this approach if you want a criminal records check handled without the customary dilly dallying.
If you need a head start on the process, I suggest you call the agency at 336-372-4455 or send them an email at [email protected]
The courthouse: I also recommend that you look up the court dockets held by the clerk of court's office. This is one agency that has the dirt on just about anybody who has been through the legal system in the area, whether the litigation was civil or criminal. To connect with the clerk of court's department, go to 12 S Main St, Sparta, NC 28675 or you can send in your request for civil or criminal docket through mail to PO Box 61, Sparta, North Carolina 28675.
Can I find an arrest report from Alleghany online?
The website of law enforcement: The sheriff's dept, maintains its own website and FB page. On their official website at http://alleghanycounty-nc.gov/sheriff.php, you will find a few arrest mugshots but no names or information pertaining to arrest warrants.
The Facebook page can be found at https://www.facebook.com/Alleghany-North-Carolina-Sheriffs-Office-793465050710628/. They do offer information on a few recent arrests but I would hardly call it an arrest log. However, I would still say that if you live in the area, do check these webpages periodically to keep yourself abreast of local criminal occurrences.
The NC courts portal: This is not specific to Alleghany county courts but a service offered by the state judiciary, and no you will not find a specific criminal docket from this portal. What you will get though is information on upcoming trials, which is available at http://www1.aoc.state.nc.us/www/calendars/Criminal.html
Public offender search: The North Carolina Department of Public Safety does allow you to go through their database of prison records. You can find inmates by using the name of the detainee or the offender number. I would recommend that you use this service at http://webapps6.doc.state.nc.us/opi/offendersearch.do?method=view as the starting point of your background search.
If you are driving down to the office of the Clerk of Superior Court, I strongly advise you to use the public service terminals which are connected to the court docket database. Yes, it will take a bit of scouring but you can get a lot of worthwhile information with this approach.
Search North Carolina arrest records by county: