Tips For A Warrant Search And Arrest Inquiry In Alexander County, North Carolina!
Most people think of going to the local sheriff's dept when they need information on arrest warrants. Similarly, I have seen landlords and businesses often approaching the law enforcement agency when they need arrest records, search, or criminal check done on prospective tenants or associates.
When it comes to the second scenario, and you need third-party criminal court records, going to the police does seem like a viable option. But, I highly recommend that you do no such thing if you are looking for an outstanding warrant in your name.
When should I look online for details on arrest warrants from Alexander County, NC?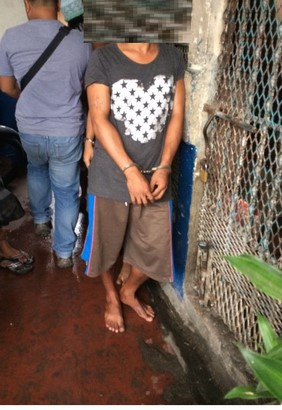 If you know that you have an active warrant against you, mainly if this arrest order has been issued in the county and state you are currently residing in, it is best to stay away from the local precinct. You will be taken into custody, no matter how trivial the offense.
I would not go to the sheriff's office to find information on arrest warrants issued in a family member's name. The cops may presume this to be an attempt to help a suspect on the run.
That said, I also want to clarify that unlike many other counties in North Carolina, Alexander's police is not very open when it comes to details on outstanding warrants and their arrest log.
Where can I go for a warrants list in Alexander County?
The sheriff's office: I recommend that you approach the records division of the sheriff's dept if you are a victim of a crime or are seeking a warrant search on third parties. Visit the lobby of the sheriff's office, located at 29 West Main Avenue, Taylorsville, North Carolina 28681, and they will guide you through the procedure. If you are a victim of a crime or represent an insurance company, you can get this information through mail or fax, but not otherwise. Just understand that the agency will not give you all the information they have in the police blotter.
The clerk of the court's office: This agency is always second on my list of places for criminal records. In this case, the advantage is that you get access to the court docket database, which means you can also find any civil actions against the subject. To get in touch with the court clerk, go to 29 W Main Ave, Taylorsville, NC 28681, USA.
What information can I get online when looking for criminal records from Alexander County?
Now, there are two options to get criminal records to search done online. You can either compile the titbits you get from state agencies' websites or pay a small fee for a complete background search. As far as state agencies go, this is what is available:
You will find details on the most wanted suspects from the website of the sheriff at https://alexandersheriff.org/.
Information on cold cases is also available on the site at https://alexandersheriff.org/cold-cases/ along with the sex offender registry http://sexoffender.ncsbi.gov/search.aspx.
Finally, you can get information on citations and even pay for your tickets online by visiting the NC courts' site at http://onlineservices.nccourts.org/.
While on the judiciary website, I suggest you take a look at the court calendar as well. You can scour through this database by using the name of the litigant. So, this is one way, albeit round-about, to know if your subject has any open cases in his/her name.
Search North Carolina arrest records by county: