Getting An Arrest Report Or A Warrant Search Done Through Ashe County, NC Police!
I will start this post with a question- Who do you think of when you want to do a criminal check or need information that in any way or form pertains to a crime, say something like an arrest report or an arrest warrant even? I bet you answered that with, "The Police."
And, I agree with you on this. After all, cops go to the court to seek active warrants, and they then make arrests by using these orders. They are involved in the matter at every step; from gathering evidence to escorting the individual to court, it is all in a day's work for them. So, why turn to anybody else when you want to get a warrant search done in Ashe County, NC?
Well, I hate to tell you this but the local sheriff's dept. It is exceptionally picky about handing out criminal court records. In fact, like the other areas of North Carolina, you don't even get access to the current arrest log, let alone the police blotter.
So, is the police not going to help me at all with my warrant search for Ashe County?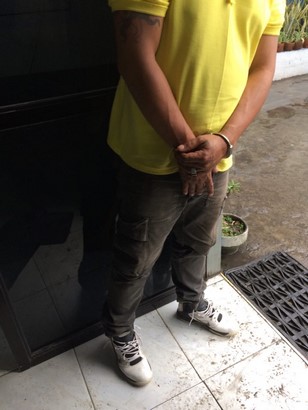 There are only two ways to seek criminal records from the office of the sheriff.
If you are a victim of the crime, you are legally entitled to get information about the suspect/criminal who perpetrated the crime against you. You will have to visit the sheriff's office at 140 Government Circle, Jefferson, NC 28640, and speak to the investigating officer to get this information.
The only good news I can give you here is that 140 Government Circle is home to many government buildings, including the county jail. So, even if the deputies are not very forthcoming about information on active warrants. You can find out if the individual you are investigating is currently being held in the county facility.
Who else can I go to for a warrants list from Ashe County?
The magistrate's court is in charge of issuing all arrest warrants while the court clerk keeps the information about all judicial happenings, including warrant hearings. However, they won't entertain your request for a warrant check at the court. So, your only option is to connect with the clerk of court's office, and this is just as well because you get both a paid and a free service once you go to this agency.
If you are willing to pay $25: You can get a certified criminal record to check done for that fee. Please fill the form at http://www.nccourts.org/Forms/Documents/112.pdf and mail it to 150 Government Circle, Suite 3100, Jefferson, NC 28640, along with a certified check or money order.
If you want information for free: Yes, you can find an arrest report as well as details on outstanding warrants for free. But, be prepared to drive down to the address given above. Once there, you can use the public service computers to scour the court docket database. As long as you have your subject's full name, you can get the dirt on this individual.
However, the information offered by the Clerk of Court will only be limited to Ashe County. I am trying to say here that if your subject was detained for a crime in any other county or has outstanding warrants from different areas of NC or other states, this will not reflect your warrant check results.
Search North Carolina arrest records by county: