Ask me what the sheriff's office offers by way of criminal court records from Haywood? I would answer that in a single word- NOTHING! No arrest records, certainly not the police blotter nor a warrants list. In fact, they have clearly stated that people should take their warrant search to the office of Clerk of Court's.
They do offer fingerprinting services but not a criminal check. Once you read this, you probably start thinking about the judiciary as a likely source of the arrest report you need. Yes, you could get a criminal check done through judicial offices.
But, you won't get access to generic crime data like an arrest log, for instance, which lists all the detentions that have occurred within a specified period of time or a warrant list that offers details on all the active warrants issued during that period. Nonetheless, here are a few tips for getting in touch with the Clerk's office and the Sheriff's Dept, although I really don't see how it would help to go to the latter.
How can I contact the sheriff's dept for an arrest log from Haywood, NC?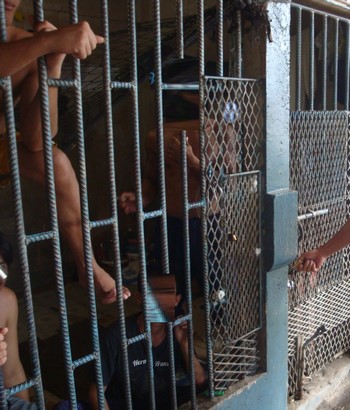 Service for victims: You cannot get criminal court records by going to the police, unless you are a victim of a crime and are seeking an arrest report on the perpetrator of the criminal act. To avail this facility, you will have to contact the sheriff's office in person at 1620 Brown Ave, Waynesville, NC 28786, USA.
Information from the detention center: Unlike other law enforcement agencies, Haywood police does not provide their arrest log online. However, you can call the detention center at 828- 452-6670 for all inmate inquiries. The information is updated every 15 minutes. So, this is the fastest way to access the most recent arrest report for the area.
How can I connect with the judiciary for a criminal check?
The Clerk of Court's Office will let you place the request for an offender search through mail or by visiting them in person. There is a $25 charge to avail this facility and you will need the full name of the subject along with the DOB to initiate the inquiry.
The background search will bring back information on all arrests made as well as charges filed against the person of interest. Moreover, you will also got details about time served and court cases that are currently in the trial phase. So, I'd suggest if it is a person-specific background search, this is your best bet, aside from a private agency. You can avail the services of this agency in two ways:
You can call on the agency at 285 N Main St, Suite 1500, Waynesville, NC 28786. Pay the $25 fee at the counter in cash and get the background search underway.
You can get a printout of the document at http://www.nccourts.org/Forms/Documents/112.pdf, fill it and send it with a money order or certified check for $25. Don't forget to include a self-addressed envelope.            
If you cannot find the information that you are seeking in response to your warrant search, you can always consider the services of a private agency. In fact, I would say this is a better option for anybody who has arrest warrants in his/her name. Also, it works well when you want to get the warrant check done discreetly. Simply put, how you go about accessing the arrest records you need, will largely depend on the purpose of your inquiry.
Search North Carolina arrest records by county: