Agencies To Go To For Criminal Court Records And A Warrants List From Bladen, North Carolina!
Today I am going to dispel a popular misconception about the results of a criminal records inquiry. Many people assume that a background check would detail arrest warrants from Bladen County issued in their subject's name.
I would think so too if I wouldn't know better. Although court records are made available to the public in North Carolina, the Sheriff's Dept isn't always open to sharing details about active warrants. There are two reasons for this:
While the matter is in court, the under trial cannot be deemed a criminal. So, you can find out about the arrest log of such an individual. However, you may not necessarily be told about a matter that is still under investigation or in the initial phases of a trial.
They don't want to alert people who have outstanding warrants from Bladen against them. I mean, there is no way for the police to tell whether the person initiating the warrant search is in any way linked to the suspect.
So, can I get Bladen arrest records from the police?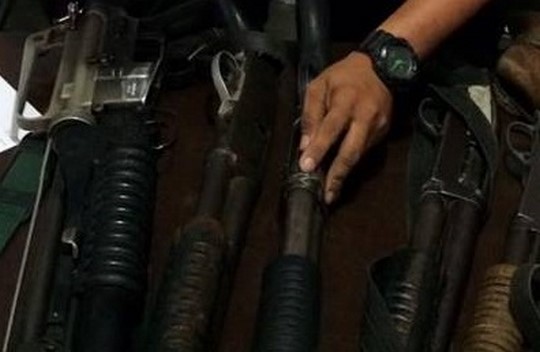 You could ask them for help if you suspect a person in your neighborhood for some reason. However, I am pretty sure that they will check up on this individual discreetly, without actually telling you if there is are active warrants against him/her. That said, there are two ways that I suggest for getting details from the local precinct:
Go to the sheriff's office in person. They now work out of 299 Smith Circle, Elizabethtown, NC 28337. If you are interested in a criminal check or criminal court records about a specific case, it would be best to call the agency before visiting.
If you are generally looking for information on arrest warrants issued in Bladen, it would also make sense to spend some time scouring the sheriff's office's Facebook page. They have not exactly put up the police blotter on the page, but you can get information on some of the most wanted suspects. Plus, you can also get details on a few of their cold cases. This is available at https://www.facebook.com/Bladen-County-Sheriffs-Office-347037801976605/.
Can I do a warrant search through a judicial agency in Bladen County?
Yes, you can! I would say that this is a better option when you want to do a criminal check. But instead of heading to the magistrate's court, which issues all arrest warrants, or seeking information from the Superior Court, which eventually presides over all criminal cases, I would tell you to go to the Clerk of Superior Court. Again, you get two options to get an arrest log or a warrant check done through the clerk's dept:
Drive down to the clerk of court's office, which is located at 166 E. Broad St, Elizabethtown, NC 28337. Find yourself a public service terminal to work on and go through the agency's court docket database.
Write to the clerk of court's office at PO Box 2619, Elizabethtown, NC 28337. Use the form at http://www.nccourts.org/Forms/Documents/112.pdf and be willing to pay $25 for the criminal check facility.
Bladen County officials, including the police and judicial officers, will only provide criminal records or details on arrest warrants from their jurisdiction. So, a warrant search through the local agencies will certainly not cover the state of NC.
Can you get information on recent arrests and active warrants from Bladen County over the phone? (2021-data)        
The Sheriff's Office: (910) 862-6960- for information on arrest warrants and police reports, including arrest records.
The Bladen County Detention Center: (910) 862-6971 – for inquiries about recent arrests.
The District Attorney: (910) 872-7300- to get details on assistance for victims and witnesses.
The Clerk of Circuit Court: (910) 872-7200- for information on accessing judicial records.
Crime statistics of Bladen County
In 2019, the Bladen County Sheriff's Office handled over 546 criminal complaints. Of these, 481 of the reports were for property offenses, while 65 were for violent crimes. Larceny-theft had the highest annual average, with nearly 275 instances reported. As far as violent crimes were concerned, assaults brought in the highest number of complaints, at 58 cases.
Search North Carolina arrest records by county: