State Agencies That Accept Requests For Criminal Court Records In Vance County, NC!
I am stumped because the Vance County Sheriff's Office actively encourages people to watch out for suspicious activities yet keep the information from their police blotter away from the public. My question is, and I am sure you will agree that it is a valid one, how can a person be vigilant unless they know about the warrants list and the arrest records for the area?
In fact, Vance Police go out of their way to keep their arrest log and data about arrest warrants away from the public eye, so much so that you won't find a squeak about it even on their FB page. In other words, you won't have any luck if you want to initiate a criminal check online or are looking for criminal court records over the internet. Here is a look at what the local governance offers in terms of a warrant check and an arrest report.
Can I get arrest records or a warrant search done through the Vance County Sheriff's Office?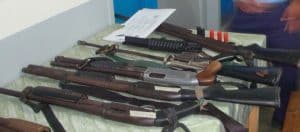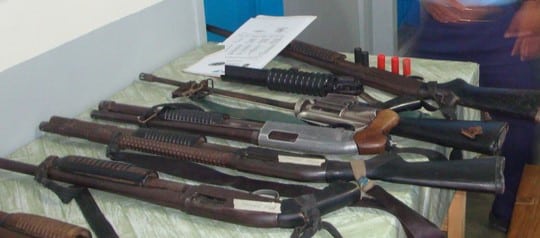 If you want information on outstanding warrants, I will point you in the Sheriff's Dept's direction at 156 Church Street, Suite 004, 27536 Henderson. They will not tell you about cases that are still being investigated, and often they may proceed to arrest the subject if they find an active warrant against him. So, this is certainly not the best approach if you are trying to learn about arrest orders in your own name.
For arrest records, you will need to go to the Detention Center of Vance at 516 Breckenridge Street, Henderson, NC 27. You may want to call them if the detainee is someone you know and you want to learn about the charges against him/her and the bail amount.
Will I get help from judicial agencies for a criminal check?
I have just one little piece of good news for you here- The office of the Sheriff and the Clerk of Court work out of the same building. So, you will have to take your inquiry from Suite 004 to Suite 101 to get in touch with the Clerk of Superior Court.
That said, like the police, this agency does not provide criminal court records online. Moreover, you won't get access to the area's warrant list or the most wanted list. In other words, you can only launch a subject-specific background check through this agency. They have 2 options for this:
When at their office, you can use the terminals for visitor use and look for arrest records in their court docket database. This is a free service, but you will have to pay a small fee for printing if this facility is required. You will spend some time going through the vast amount of data they have. However, I still recommend this option because you can access civil and criminal court cases' dockets.
You can pay the agency $25 to launch the criminal search for you. They will ask you to provide the date of birth and the subject's name, and they will get back to you with a certified report. You can also write to the agency to get the criminal history report you need. Use the document at http://www.nccourts.org/Forms/Documents/112.pdf and send the fees through certified check or money order.
How do you connect with law enforcement agencies over the phone for a Vance County warrants search and arrests data? (Checked in 2021)         
Call the Vance County Jail at 252-438-3923 for information about recent arrests.
Contact the Sheriff's Office at 252-738-2200 for arrest records and incident reports.
Call the Warrants Division at 252-430-5110 for a warrant search.
Contact the Magistrate's Office at 252-430-5119 for victim support and information.
Call the Clerk of Court at 252-430-5100 for a criminal case search.
Crime statistics of Vance County
In 2019, over 670 crimes were reported in Vance County. Of these, nearly 546 were property crimes, and around 125 were violent crimes.
Property crimes included 299 larceny-theft cases and over 205 burglary complaints, among others. The violent crime total included approximately 100 instances of aggravated assault, 12 cases of rape, and 8 of robbery.
Search North Carolina arrest records by county: