Connect With The Right Agency For Arrest Records And A Warrants List From Greene, NC!
Here is an informed conclusion about the possibility of launching a warrant search through Greene County Police. You will not get anything by way of a warrant list or even arrest records from these guys through their website.
 And going by this, I would make a calculated guess that it is just as hard to get a warrant search done through this agency even if you were to show up at their office. Law enforcement is responsible for serving arrest warrants. The agency maintains the police blotter, which has the arrest log for the day and details on criminal incidents, 911 calls, and the issue of active warrants. BUT, they are not obligated to offer this information to the public.
A criminal check falls in the jurisdiction of the Clerk's office. So, you may be asked to approach them for any criminal court records that you need. That said, the police do offer fingerprinting services, which means that they may entertain a request for a personal background check or even a third party arrest report. Here is the information you'll need to connect with the two agencies I have discussed.
How do I get in touch with the police for the arrest log from Greene County?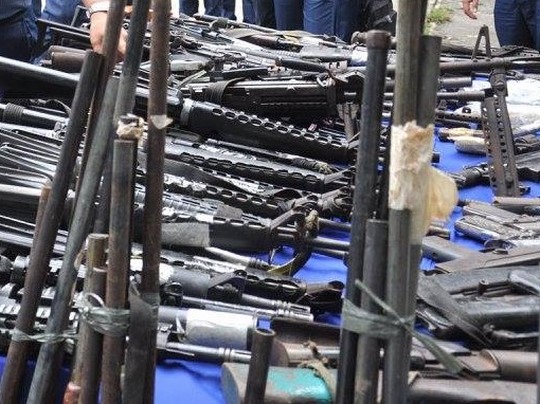 The first option requires no thinking; you walk into their office and request them to look up information on your subject. Will they entertain such a straight forward warrant inquiry? Well, that depends on whether you manage to convince them to investigate your suspicion about the person of interest.
On the other hand, if you tell them that this is a straight out warrant search, you may not have much luck. In all likelihood, they will show you to the office of the Clerk of Superior Court. That said, you certainly don't want to visit the sheriff's dept. Suppose you have arrest warrants in your name. It's a no-brainer that you will be taken into custody.
If you feel that getting in touch with the agency through other means would be more convenient than just showing up at their office, you can send them an email

[email protected]

. For all it's worth, you will at least get to know if your trip to their office will be fruitful.
How do I launch a criminal check through the judicial offices of Greene, NC?
The first piece of good news that I have for you is that the Sheriff's Dept, the Clerk of Superior Court, and the local detention center can all be found at the same address. Yes, you guessed it right, same complex, different rooms/areas. So, the address is as above, and you can get the agency to help with your offender search in two ways:
If you drive down there, take advantage of the public service terminals in the clerk's office's lobby to go through the court docket database. You can get all the arrest records that you need for free.
Ask the deputies for help with a certified report of your background check. You will need to pay $25, but the fact that you are getting approved results is what makes it worth the money. Although not a fingerprint-based check, you can still use the report for some official purposes. You can also request this service through the mail by writing to them at PO Box 675, Snow Hill, NC 28580.
Can you access the Greene County warrant list and arrest records over the phone? (Current in 2021)    
Details about arrests can be found by calling 252-747-4700.
An incident report and arrest report can be requested by calling 252-747-3411.
Details about active warrants can be requested by calling 252-747-6219.
Judicial data such as case records and court dockets can be requested by calling 252-747-6200.
Victim's assistance can be requested by calling 252-520-5400.
Crime statistics of Greene County
The Greene Sheriff's Office received 364 criminal complaints in 2019, so the crime average was almost the same as that of the previous year. The reported criminal matters included 304 non-person crimes and 60 violent crimes.
The non-person crimes category included 145 larceny thefts, 131 burglaries, and 28 motor vehicle thefts. The violent crimes category included 30 aggravated assaults, 24 rapes and 2 robberies.
Search North Carolina arrest records by county: