Interested in a Caldwell Warrant Check? Let County Governance Help!
I am often asked what kind of information can be expected from a warrant search in Caldwell County. To this, I say that if you are going to the sheriff's dept. For your inquiry on arrest warrants, don't expect much. My revelation inevitably prompts the next question- But don't the cops keep all arrest records and a warrant list as well?
Of course, they do! I'd say the police blotter has in it all the criminal records that you can imagine. But, they are not likely to help you with your warrant check. Today, we will talk about what kind of information you can get from the different state agencies that keep criminal court records.
What options do I have to get a criminal check done through the police of Caldwell?
Some of the criminal records held by the sheriff's department are put up on their website and their social media account. Still, if you want an in-depth background check or the police reports about a specific court case, you will need to approach the agency in person. Take a look at what is on offer: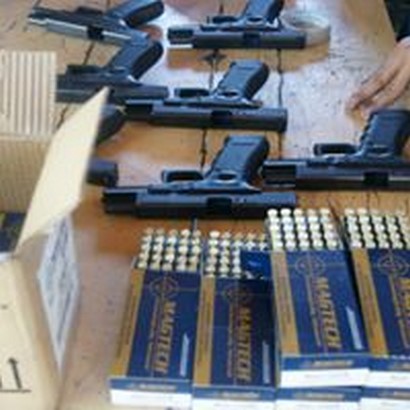 Finding an arrest log online: The best way to do so is to check the inmate list on the sheriff's website at http://www.caldwellcountync.org/sheriff. On your left-hand side, you will see the option to access the pdf file with information on current detainees, including the date they were arrested and the charges filed against them. While most of the arrest records are relatively recent, some go back to 2015.
Looking for arrest mug shots on social media: Although Caldwell police do not offer access to the most wanted list on their site, there is information on some cold cases, wanted suspects, and even recent arrest mugshots page https://www.facebook.com/ncccso/. Plus, you can find a lot of general information about what is happening in your neighborhood. So, I'd say it is worth spending a few minutes browsing through their entries.
Getting a background check done through the sheriff's office: The last option for getting an arrest report and possibly a warrants list through the police is to visit the agency office. They work out of 2351 Morganton Blvd SW, Lenoir, NC 28645, USA. Once there, ask to speak with a deputy from the records division, and they will help you get the required information. You can only visit them from Monday through Friday, between 8 am and 5 pm, for such inquiries.
Can I get arrest records for Caldwell from the Clerk of Court's Office?
If I were to compare the information offered, I'd say that Superior Court's Clerk is the better bet. The agency maintains the criminal docket database. They are likely to have the same arrest records and outstanding warrants related information as the police. To initiate a warrant search through this agency, you can:
Visit the office at 216 Main St NW, Lenoir, NC 28645, USA, and use the public service terminals to go through them' arrest records. This is a free service, and as long as you have the name and date of your subject's birth, you can access the criminal records in his/her name.
Send them a request for a warrant check by mail at PO Box 1376, Lenoir, NC 28645. This is a paid service, which will cost you $25. You can find more information about the paid criminal check facility on the NC court website at http://www.nccourts.org/Citizens/GoToCourt/Obtainsingle.asp.
How do access arrest records and details on warrants from Caldwell County over the phone? (Valid in 2021)
To find out about recent arrests, contact the Caldwell County Jail at (828)759-1510.
To find information about arrest warrants, call (828)759-1552.
To ask about the investigation of a criminal case, call the Criminal Investigations Unit at (828)759-1554.
To get general information from the Sheriff's Office, dial the dispatch phone number- (828)758-2324.
To get information on obtaining access to criminal court records, contact the Clerk's Office at (828) 759-3500.
Crime statistics of Caldwell County
Around 1274 criminal cases were filed in Caldwell County in 2019. Over 1199 of these complaints were for property offenses, while 75 were for violent crimes.
In the property crimes category, the offenses included nearly 600 larceny-theft cases and around 440 burglaries. In the violent crimes category, assault cases had the highest occurrence rate at almost 50 incidents/year.
Search North Carolina arrest records by county: