State Agencies in Swain County That Provide Warrant Search Services And Arrest Records!
I have said it before and will repeat it; you cannot expect to find something like the police blotter, a collection of all arrest records, the warrants list, and more, online if the local law enforcement agency does not have its website.
And that is precisely what is happening in Swain County. A visit to the Sheriff's Dept website will prove to be futile because, let alone details on arrest warrants, these guys are even withholding their arrest log.
Typically, you will see that most law enforcement agencies offer arrest reports online, but the Sheriff's Office of Swain has shifted from this approach. That said, if you want to get your criminal check done from state agencies, let me tell you what to expect:
What information will the police offer if I go to them for an arrest report or a warrant list?
I will get to that question in just a minute here, but first, let me tell you about what you need to offer to get the arrest inquiry handled by this agency. Cops will expect you to furnish the reason for your warrant inquiry. They will also ask you to provide a government-issued ID.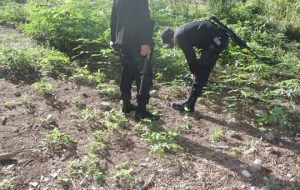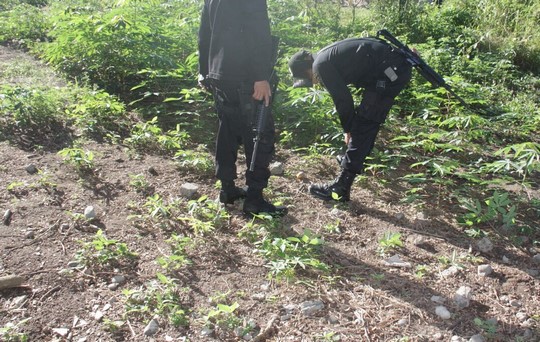 If it is not already apparent, the story's moral don't go to them if you have active warrants in your name or are related or in friends with the subject in whose name you wish to launch the warrant lookup.
The idea is not to make them feel that you are merely asking for this information to aid the suspect in evading arrest. With that out of the way, I will start by giving you the agency's contact details and then get to the scarce online resources available for police reports.
The Sheriff's Office is located at 95 Brendle Street, Bryson City, NC 28713. Visit them in person for your warrant search and talk to the administrative assistant while at the agency office.
You can also write to the law enforcement agency at PO Box 1398, Bryson City, NC 28713. This will turn out to be a long, drawn-out process as you will first need to send them a mail and inquire about the warrant search procedure.
If you can make do with limited information, try the FB page of the agency at https://www.facebook.com/Swain-County-Sheriffs-Office-115377151809934/. They don't have any arrest mugshots but offer some information on active warrants and recent arrest reports.
Can I get access to criminal court records from a judicial office in Swain?
The only way to initiate a criminal check through a state agency is to approach Superior Court's Clerk. The folks at the Clerk's office keep the court docket database for the judiciary and offer access to information on court cases to the public. There are two ways in which you can get the warrant inquiry handled through this agency.
Go to their office at 101 Mitchell St, Bryson City, NC 28713, and ask to use the public service computers. These are systems in the lobby, which are connected to their database of criminal court records. Use the name and the date of birth of your subject to launch the warrants search. As long as you don't need printouts, this service is free.
Ask to avail of the paid warrant search service, which will cost you $25. You can pay in cash at the counter if you are at the agency office, or you can send your request for the criminal check through the mail to PO Box 1397, Bryson City, NC 28713.
How do you get information about Swain County warrants and arrests over the phone? (Updated in 2021)
For up-to-date arrests news, please dial the phone number of the Swain County Jail Administrator- (828) 488-4844.
For arrest records or incident reports, please call the Administrative Assistant- (828) 488-9273 2805.
For reporting a crime or for general information, please use the non-emergency dispatch line- (828) 488-0159.
For questions about arrest warrants, please contact the Court of the Magistrate- (828) 488-4719.
For Victim Advocacy, please call the Swain District Attorney's Office- (828) 488-7410.
For initiating a criminal case, please call the Clerk of Court- (828) 488-7400.
Crime statistics of Swain County
The Sheriff's Office of Swain County handled approximately 220 criminal matters in 2017. Of the complaints filed, more than 195 were against property crimes, while the rest were against violent crimes.
Instances of burglary had the highest occurrence rate, at nearly 80 complaints/annum, while petty thefts came in a close second with 80 cases filed yearly against such crimes. 
Search North Carolina arrest records by county: