When do You call On Sampson County Police For A Warrant Search Or Arrest Records, What Information Will You Get?
I will make this simple for you- If you want more information, whether it pertains to arrest records or a warrant list from Sampson, you will have to take more trouble to get your hands on it. The Sheriff's Dept's website will prove to be of little help if you are looking for details from the police blotter such as the arrest log, information on arrest warrants, and the like.
On the other hand, if it is a criminal check that you are after, I would ask you to turn to the judiciary and not approach the Sheriff's office at all. Seek an arrest report and are reasonably sure that the person in question is currently being detained at the County Jail. You can use the offender search tool available on the sheriff's website or call the facility for the information you need.
If the warrants list you seek is meant to inform you about possible arrest orders in your name, I strongly suggest that you skip all state agencies and work with a private information provider. With that out of the way, let me tell you about the online and offline options for approaching these agencies to get the information you need.
How can I find criminal court records online?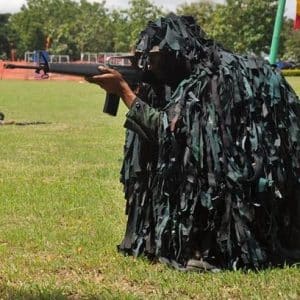 Criminal search through the Sheriff's Website: When I was writing this article, this was the only bit of information on arrest records that I could find on the law enforcement agency's website. Go to the webpage at http://www.sampsonsheriff.com/; scroll down, and you will find the link that offers public access to the offender search tool. You can view the list of all current inmates, or you can search by name.
Compiling a warrants list from the most wanted page: Information on this page is temporarily unavailable, but if you intend to look for details on outstanding warrants soon, I suggest that you take the time out to glance over the page at http://www.sampsonsheriff.com/wantedpersons.html.
What options do I have for launching a criminal check offline?
Approaching the Sheriff's Dept: You can get in touch with the law enforcement agency when you need an arrest report or are interested in a warrant inquiry. You may not always get a straight answer when it comes to outstanding warrants. Still, you can be sure that whatever information you provide will be used as an anonymous tip, and the subject will be taken into custody if active warrants are found against him. The law enforcement agency can be contacted at 112 Fontana St, Clinton, NC 28328.
Approaching the Clerk of Court's Office: This is the agency you go to when you want to access personal or third party criminal court records or do a criminal check in the name of a subject. They can be contacted in person or by mail. The main office of the agency is located at 101 E. Main St, Clinton, NC 28328. The Clerk of Court's Office charges a $25 fee per warrant inquiry, and in return, you get a certified copy of the results.
Which state agencies provide an arrest report or details about warrants from Sampson County over the phone? (Updated-2021)
The Sampson County Jail-(910) 592-8178 – For arrests-details, inmate search, and inmate services.
The Records Division- (910) 592-4141 – For police and arrest records.
The District Attorney's Office- (910) 596-6610 -For crime victim's help.
The Clerk of Court- (910) 596-6600 -For a case search.
Crime statistics of Sampson County
In 2019, around 1072 crimes were reported in Sampson County. Of these, nearly 877 were property crimes and around 195 were violent crimes.
Property crimes included nearly 385 larceny-theft cases and over 425 burglary complaints, among others. The violent crime total included approximately 145 instances of aggravated assault,  22 cases of rape, and 24 of robbery.
Search North Carolina arrest records by county: