Can You Get A Warrant List Or Arrest Records From Davidson Sheriff's Dept?
If you are talking about a warrants list or the police blotter, I would answer that question with a resounding "Hell No"! For all those of you, who are keen on accessing criminal court records online, I would say, "you folks are out of luck," at least in Davidson County, NC!
Although the local police do offer their arrest log online, a warrant list is not found on their website. I mean, not even arrest warrants issued in misdemeanor cases, let alone felonies.
So, as far as a warrant search is concerned, you will have to necessarily get in touch with the police or the clerk of the superior court by visiting these agencies in person. Take a look at how you can get a warrant check done through law enforcement and the judiciary and what you can expect in response, besides to arrest records.
How do I get a criminal check done through Davidson County Sheriff's Dept?
There are three ways to get details on active warrants and an arrest report from the police. Two of these are direct approaches, while the third is what I call a "roundabout" way to access arrest mugshots. Here they are without further ado: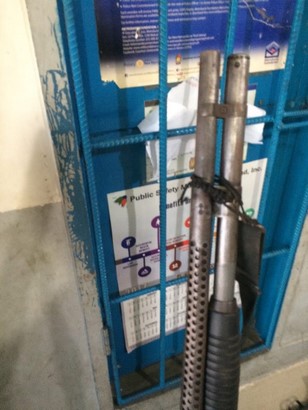 Going to the sheriff's office: The agency can be found at 2511 East US Hwy 64, Lexington, North Carolina 27292, and you will need to get in touch with the personnel from the administrative division for your warrant inquiry. Remember, you will only be told about the outstanding warrant in the name of your subject if charges have already been filed in the matter.
Finding arrest reports online: The inmates' lists available at https://www.co.davidson.nc.us/445/Active-Inmates is a surefire way to know if your subject is currently being held in the county jail. I would suggest that you make this the starting point of your search for police records. Once you know that your subject is in custody, it will be easier for you to approach the cops to launch a warrant lookup in his name.
Accessing information on most wanted criminals: You will find a few arrest mugshots on the sheriff's FB page https://www.facebook.com/DavidsonCoSheriffsOffice/. I am not calling this an all-out offender search, but it is an excellent way to start your inquiry on arrest warrants.
Will I have more luck with the judiciary when it comes to criminal court records from Davidson?
Without a doubt, you will! The word "court" in criminal court records should be enough to tell you that the agency in charge of the court docket database would be your best yet. Let me tell you why.
Police reports contain every stitch of information about a crime, from details on the incidents to the victim and from evidence to the witnesses, police logs have it all. But all of that is not considered appropriate for public consumption. In contrast, records of court cases have details on arrest warrants, detention, trial, verdict, and incarceration. You can get all of this in two ways:
Get it yourself by scouring through the criminal docket database using the computers meant for community members at the clerk's office. You can visit them at their main office at 110 West Center St, Lexington, NC 27292 or the alternate office at 22 Randolph St, Thomasville, NC 27360.
Write to the agency and pay a fee of $25 for the background check. This can be done at PO Box 1064, Lexington, NC 27293 or PO Box 1064, Lexington, NC 27293.
How do you get information about Davidson County warrants and arrests over the phone? (Updated in 2021)
To learn about recent arrests, call the Davidson County Jail at – 336-242-2126.
For basic prison information and an inmate search, call the Detention Center at 336-242-2140.
For general questions, contact the Sheriff's Office at 336-242-2100.
To get information on arrest warrants, contact the Criminal Magistrate Division at 336-242-6717.
To get help for a victim, contact the Davidson County District Attorney's Office at 336-242-6710.
For judicial records, contact the Clerk of Court at 336-242-6701.
Crime statistics of Davidson County
Davidson County's crime rate held at 1670 complaints in 2018. Property offenses received the most complaints, at 1563 cases filed through the year. In this category, 808 occurrences of burglary and 601 cases of larceny-theft were reported. Around 106 complaints were filed in 2018 due to violent crimes.
Search North Carolina arrest records by county: