Can Only The Police Help With A Warrant Check In Chowan County, NC?
The biggest problem that I have encountered when looking for criminal records or details on arrest warrants from Chowan County is the lack of information on law enforcement and judicial agencies' websites. For instance, you won't find an arrest log on the website of the sheriff's dept. It isn't asking for much because many police departments provide this information and a warrants list through their site. 
Chowan SO also does not offer arrest records on their social media page, not even for some of the cases handled by them. So, if you need a criminal check done, you will have to make an effort to drive down to the county offices. Now, let me tell you where your search for an active warrant or an arrest report ought to lead you:
How can I get a warrant search done through Chowan Sheriff's Dept?
Please make your way to their office at 305 W Freemason St, Edenton, NC 27932, USA. You will have to connect with the records division if you seek information on arrest warrants or conduct a background check.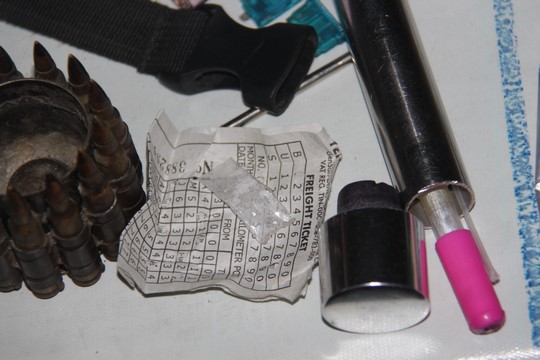 Typically, the cops don't have an issue with offering arrest records, but outstanding warrants are another story. You need to understand that criminal court records become available only after charges are filed in a particular matter, which is only done after an arrest. Nonetheless, if you suspect somebody, I'd say be proactive and safe than sorry.
You can also send them an email at

[email protected]

or mail in your request to 305 West Freemason Street, P.O. Box 78, Edenton, NC 27932.
Can I access the police blotter through a judicial office?
No, you cannot. Police reports are eventually sent to the Clerk of Court's office, but a blotter involves many data. It is essentially a police log that includes information on arrest warrants, the serving of such orders, citations, handling of 911 calls, and much more. I will give it to you straight- You are not going to get access to this information, certainly not from county offices.
However, the Clerk of Court's office will be happy to help you with a background check. You can even get a response that is certified "accurate." You also need to understand that you will just be asked to provide the name and the DOB of your subject and not the fingerprints, which would help establish identification.
If there are two people with the same name and suppose the same birthdate, the results could be wrong. But, I would say there isn't much of a possibility of something like this simply because the information you receive is only from Chowan County. I mean, what are the chances that you have two people with the same name and birthdate living in the same county? That said, you can connect with the Clerk of Superior Court in two ways:
Mail-in your warrant check form to PO Box 588, Edenton, NC 27932. You will have to incur a cost of $25 for this service. Also, do not forget only to use the form at http://www.nccourts.org/Forms/Documents/112.pdf and send the fees in the form of either a money order or a certified check but not a personal statement.
Visit the clerk's office at 101 S Broad St, Edenton, NC 27932, and ask them to conduct the warrant search for you. Alternatively, you can find a specific court docket by scouring through the judicial database on your own by using the computers meant for public use.
What phone numbers should you be dialing for a warrants search or arrests inquiry in Chowan County? (2021-Update)  
For active warrants information, call (252) 368-5019
For recent arrests data and prisoner arrest records, call (252) 482-3822.
For details about a criminal complaint you filed by, call (252) 482-8484 (Chowan Sheriff's Office) or (252) 482-5144 (Edenton PD).
For answers to questions about victim's assistance, call (252) 331-4530.
For criminal case court dates and criminal judicial records, call (252) 368-5000.
Crime statistics of Chowan County
The criminal complaints handled by Chowan County Sheriff's Department decreased by 21% in 2019 as compared to the prior year. In contrast, to the annual average of 148 offenses reported in 2018, around 115 cases were handled in 2019. Over 90 of these complaints were for property offenses, while more than 20 were for violent crimes.
Search North Carolina arrest records by county: