Will A State Agency Help You To Find Arrest Records Or Launch A Warrant Check In Bertie, NC?
It surprises people when I tell them that the police of Bertie, NC, cannot help much with a warrant search. After all, most residents expect the cops to keep all information about criminal occurrences in the area, and they do. However, not every sheriffs' dept is obligated to share their arrest log or warrants list with the public.
Don't get me wrong here; details on court cases and even criminal dockets are a part of public records in North Carolina. However, the Clerk of Court's office is entrusted with sharing criminal court records with community members.
So, can I not get a criminal check done through the police?
If you are looking for a background check, I strongly suggest that you take your inquiry to the clerk of court's office. The police can help you if: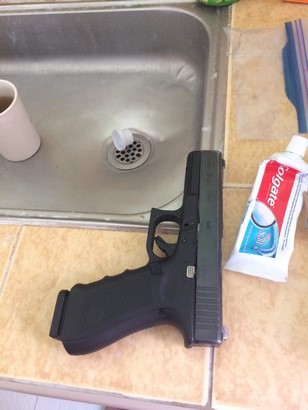 You are a victim of the crime and need information about the offender's movement in the state prison system.
You suspect a person in your circle and would like to know if he/she has an arrest record or an outstanding warrant in his/her name.
You are interested in the crime statistics for your part of town.
You want to know more about the suspects on the most wanted list.
I'd suggest that you visit the sheriff's dept instead of calling them to get this information. The agency maintains its office at 222 County Farm Rd, Windsor, NC 27983. However, don't expect them to hand you the police blotter or even a warrant list.
How do I get the clerk of the court to find an arrest report for me?
Assisted inquiry: For a fee of $25, the clerk of court's office will provide a certified copy of a background check in your name or the name of another person. You will need the full name of the subject, and you can send the information required to initiate the inquiry through mail to PO Box 370, Windsor, NC 27983. Get a printout of the form at http://www.nccourts.org/Forms/Documents/112.pdf. Fill and send to the agency along with a money order or certified check.
Non-assisted inquiry: This service is offered free of cost, but you will have to drive down to the office of the clerk of the court to avail of it. All visitors are allowed to use the public service system to access the court docket database. This is the same database that is used for the assisted inquiry. Again, you will only need the name of the subject for the arrest records inquiry.
You can get a printout of the results, but the copies will not be certified. You will be charged a small fee for printing, but otherwise, the service is free. That said, let me clarify that the Clerk of Court of Bertie County can only give you criminal records for cases heard by the local courts.
So, if a matter has occurred in another area of North Carolina, you will not find information on it through this agency. For example, say a person has an outstanding warrant in his name from another North Carolina county, you won't get details on such a warrant from the Bertie County clerk.
Hence, I always advise people to collect as much information as possible about a criminal matter before looking up the official data. Similarly, for a background check, try incorporating other search criteria like the date of birth, address, social security number, and others. This will get you more accurate results.
Will state agencies provide an arrest report or information about Bertie County warrants over the phone? (Updated-2021)         
To find out about recent arrests: Call (252) 794-5330.
To check for active warrants: Call (252) 794-5328.
To learn more about criminal court records: Call (252) 794-6800.
To inquire about victim services, rights and compensation, call (252) 358-7150.
Crime statistics of Bertie County
The Bertie County Sheriff's Office received more than 150 criminal complaints in 2019. These comprised nearly 125 property-related offenses and approximately 30 violent offenses.
Over 65 larceny thefts, 40 burglaries, and 16 motor vehicle thefts were included in the property offenses category. Around 15 aggravated assaults and 4 robberies were included in the violent crimes category.
Search North Carolina arrest records by county: