The Truth About Getting Information On Edgecombe Arrest Warrants!
Unfortunately, like many other North Carolina areas, getting a warrant list or arrest records from the Edgecombe Sheriff's Dept is not an easy task. I would say that the judiciary is slightly more helpful when it comes to a criminal records search, but they too, in my opinion, have a guarded approach as far as information on arrest warrants is concerned.
I understand why they want to keep their warrants list and the police blotter under wraps, but what I don't get is the secrecy surrounding the arrest log. I have usually managed to find a recent arrest report from the website of sheriffs' departments of various counties.
But, the law enforcement agency of Edgecombe seems to play differently when it comes to a criminal check. Today I will talk about how you can get state agencies to help you with an arrest inquiry and if it is possible to get them to do a warrant search for you.
How do I get information on arrest records and active warrants from Edgecombe County Police?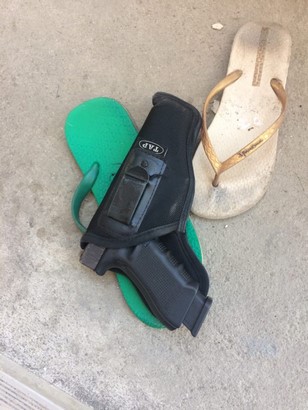 Short of driving down to the precinct, you have no other choice. The sheriff's office is located at 3005 Anaconda Road, Tarboro, NC  27886. Make it a point to visit them on working days and within working hours for your warrant check. It will also serve you much if you call them in advance and ask about the procedure. Do not forget to take a government-issued ID along and be prepared to divulge your reasons for the warrant search.
You can also place your request for a background search by writing to the agency. Send the mail to PO Box 219 at the address above. Once again, call and ask about the fee structure and the required paperwork.
You can also get what I like to call a rudimentary warrant list by compiling information from the agency's Facebook posts. They maintain their social media presence at https://www.facebook.com/EdgecombeSO/. You will get details on some cold cases, outstanding warrants, arrest mug shots of suspects who have recently been taken into custody, and much more.
How do I approach the judiciary for an arrest report from Edgecombe?
Instead of going to the Magistrate's Court or the Superior Court, I would recommend that you connect with the clerk's office for criminal court records. While each of the aforementioned judicial entities will keep information on the active warrants issued by them, the clerk's office has details on all court cases.
There is a constant flow of information between the Clerk's office and the Sheriff's Dept. So, you can get a lot of generic as well as subject-specific information from this agency. The Clerk's office maintains its presence at two locations:
Their main office can be found at 301 St Andrews St, Tarboro, NC 27886, and you can reach them by mail by writing to them at PO Drawer 9, Tarboro, NC 27886.
The alternate office can be found at 305 Cokey Rd, Rocky Mount, NC 27802, and you can mail in your arrest records inquiry to PO Box 1588, Rocky Mount, NC 27802.
In North Carolina, all inquiries about criminal court records from the public are essentially name-based warrant searches. So, you will need the full name of your subject along with the date of birth.
What are your options for finding details on warrants and recent arrests from Edgecombe County over the phone? (2021-current)   
To get information on arrests and warrants, contact the Sheriff's Office at (252) 641-7911.
To get information on obtaining access to criminal court records, contact the Clerk's Office at (252) 824-3200.
To request assistance for crime victims and witnesses, contact the Edgecombe County DA's office at (252) 824-3210.
To know the process for initiating a warrant search, contact the Magistrate's Court at (252) 823-6500.
Crime statistics of Edgecombe County
Around 480 cases of property crimes and 40 cases of violent crimes were investigated by Edgecombe County Police in 2017. The annual crime average was 519 incidents, included:
9 cases of robbery
28 cases of serious assault
212 cases of burglary
249 cases of larceny-theft, and
18 cases of motor vehicle theft
Search North Carolina arrest records by county: