Can You Get A Warrant List And An Arrest Log From The Sheriff's Dept Of Moore County, NC?
I usually want to give a direct and short answer to that question, but it's not always possible to do so. Let me talk specifically about arrest records and a warrants list for Moore County, NC. While I could find an arrest report using the online inmate search facility, details on arrest warrants are not easy to trace.
I only know of two ways in which you can seek criminal court records that include an arrest report and a warrant list that pertains to the subject of your inquiry. Now, if it is so hard to get your hands on subject-specific information, I don't even have to tell you that you'll never get to lay your eyes on the police blotter. That said, let us talk about how you can get a criminal check done through state agencies.
Approaching the police for arrest records and a warrant search!
The direct way to get the sheriff's dept to handle your warrant inquiry is to visit the agency office at Rick Rhyne Public Safety Center, 302 S McNeill St, Carthage, NC 28327. However, I would only recommend this method for a third party arrest inquiry.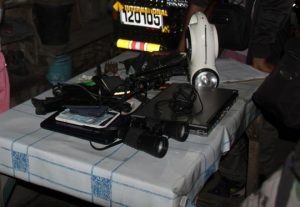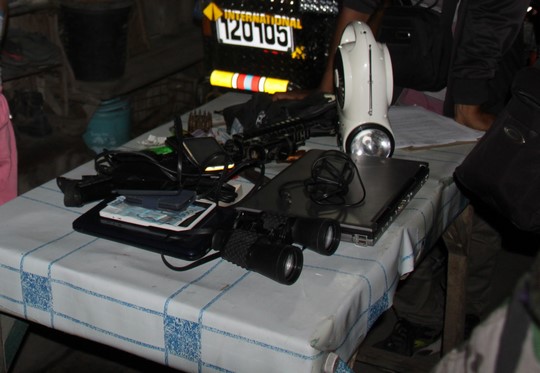 Cops are always suspicious when people with a past criminal record come looking for information on outstanding warrants. This is one of the reasons they will ask you to show them a government-issued ID card before they undertake an offender search on your behalf. They want to make sure that you are not looking for information on arrest warrants in your name or the name of an accomplice.
Now, the first method was for finding arrest records and active warrants in the name of a specific individual. If you want to broaden the scope of your arrest inquiry, you can always try the FB page of the sheriff at https://www.facebook.com/Moore-County-Sheriffs-Office-262199247261428/. You will see arrest mugshots and find details on recent detentions on this page.
If you don't care much about active warrants but want to get your hands on the police arrest log, you can use the inmate search facility https://webapps.moorecountync.gov/dcn/. You can view all active inmates' list or launch an offender search using the subject's name.
What if I want to approach the judiciary for criminal court records?
The only judicial agency that entertains requests for a warrant inquiry is the Clerk of Court's Office. In this case, I am specifically talking about the Clerk of the Superior Court of Moore. You can drive down to 102 Monroe St, Carthage, NC 28327 to connect with the agency in person, or you can write to them at PO Box 936, Carthage, NC 28327. Just like you get two options to contact them, the agency also provides two arrest inquiry choices.
Avail the facility for a free background check by using the public service computers. Because these are connected to the court docket database, you get details on all the legal matters that involve the subject, including civil court cases.
Get a certified criminal check done for a fee of $25. You don't need the fingerprints of your subject, just the name, and the DOB. You can send in the request form at http://www.nccourts.org/Forms/Documents/112.pdf through mail or submit it in person.
Who can help you with an over-the-phone warrant search and arrests inquiry in Moore County? (2021- Update)
For up-to-date arrests news, please dial the phone number of the Moore County Jail- (910) 947-2980.
For reporting a crime or for general information, please use the non-emergency dispatch line- (910) 947-2931.
For questions about arrest warrants, please contact the Magistrate's Court at -(910) 722-5019.
For Victim Advocacy, please call the District Attorney's Office- (910) 722-5010.
For initiating a criminal case, please call the Clerk of Court- (910) 722-5000.
Crime statistics of Moore County
Moore County's yearly crime rate decreased by 8% to 642 incidents in 2019. Of the cases reported, 62 were violent crimes.  These included 9 rape cases and 45 violent assaults. Larceny-theft was the subject of almost 385 of the property crime complaints, while burglaries were the subject of over 173 of them.
Search North Carolina arrest records by county: