Read This Before Looking For An Arrest Report For Gates County, NC!
You guys already know that I am a private investigator, but just like any regular Jane/Joe, my first instinct is to approach the police when I want a warrant search done or need arrest records.
That said, I am going to shift the focus to Gates County law enforcement here. Typically, I would expect them to help out community members with a warrants list and an arrest log, if not the police blotter.
The year started badly for the Gates County Sheriff's Dept. The SBI arrested three deputies and even the sheriff. So, if you are reading this article at the beginning of 2018 and are looking for details on Gates arrest warrants, you will find scant information online from the agency. This brings me to the all-important question that I am sure you have by now.
how do I go about getting a criminal check done in Gates County, NC?
The Sheriff's office has taken down its website and FB page in response to community backlash, I suppose. However, I would still recommend that you approach them for a warrant inquiry. No, I am not suggesting that they will give you access to their police blotter or the warrant list, but you can expect them to help you out with a background check. You can connect with the agency in two ways: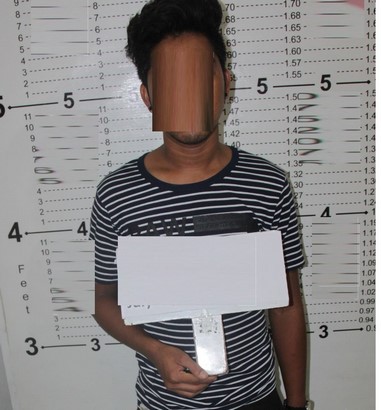 Call on them in person by visiting their office at 202 Court St, Gatesville, NC 27938
Write to them at PO Box 154, Gatesville, NC 27938
Now, before I move on to the next agency that will handle your request for an offender search, let me tell you when you should not approach the police for a warrant inquiry.
Let us get one thing very clear- You do not get any cookie points for turning yourself in, except for the fact that you will not be dragged from your home/place of work in handcuffs while the people you know look on.
I will put this- If you feel that you have an active warrant from Gates in your name, your safest bet is to seek this information online and through a private agency. Yes, you will have to pay a small fee for services rendered, but at least you will get the heads up on the situation and enough time to seek legal assistance before the cops come calling.
If you seek this information from a third party, you will be asked to provide the reason for your warrant check. This is done to ensure that you are not abetting a suspect/criminal by finding information on arrest warrants for him/her. Enough said about this, now let me get to the next question.
How do I find criminal court records from the Clerk of Court's office?
The only good thing about visiting the sheriff's office is that you also get to go to the clerk's office, which is in the same complex. Now, this is one agency that has the "insider view" on all judicial matters. So, whether you are talking about civil or criminal court cases, the clerk's deputies will have information on it. They offer two choices for accessing details from their court docket database.
You can visit them and use the public service terminals to find arrest records and details on outstanding warrants for free.
You can ask them to launch a background search for you. The request can be made personally, or you can write to them at PO Box 31, Gatesville, NC 27938. You will have to pay $25 for this facility.
How do you connect with law enforcement agencies over the phone for Gates County warrants search and arrests data? (Checked in 2021)         
For information on recent arrests, dial the phone number of the Gates County Sheriff's Office- (252) 357-2411.
For information on arrest warrants, call the Court of the Magistrate at (252) 357-1391.
For victim's services and information on order of protection, contact the Gates County District Attorney's Office at (252) 331-4530.
For looking up judicial records, call the Clerk of Court at (252) 357-1365.
Crime Statistics of Gates County
In 2020, Gates County had an annual crime rate of 870 offenses/100,000 population. This included around 134 violent crimes and 736 property crimes. Given the population of the area, the actual crime rate is in the vicinity of 87 occurrences/annum. In terms of violent and property crimes, you are looking at an incident rate of nearly 13 violent offenses and around 74 property/non-violent offenses. Hyde
Search North Carolina arrest records by county: