Can I Do A Criminal Check And/or Find The Scotland County Arrest Log Online?
The Scotland County Sheriff's Dept offers so much information and an assortment of community safety and improvement facilities. I am shocked that they do not provide any information on arrest warrants or arrest records on their website after all that.
The warrants list and the arrest log are the two sets of data from the police blotter that can make a difference to the community's safety quotient. After all, if people know about antisocial elements around them, they are more likely to stay away from them.
While you can get an arrest report from the judiciary, the warrant list is going to stay out of your reach, even if you were to pay a private agency for their criminal check services. Let me explain this by first discussing:
The two classifications of criminal court records!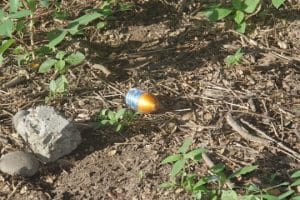 Generic information: This includes police reports about criminal incidents, the most wanted list, the warrants list, and the arrest log for the day. Put that is pretty much what the police did through the day or had been doing over some time. This is the information that is the hardest to find, save for the most wanted list, which is sometimes offered by the cops.
Subject-specific data: These are criminal court records that pertain to a particular individual of interest. The information generally includes details on outstanding warrants against the subject, arrest records, court verdict, sentencing, and disciplinary data. You can get your hands on this information by launching a paid offender search through the Clerk of Superior Court. The warrant and arrest inquiry will cost you $25, but you will get a certified background check report for it.
Who do I approach for an arrest report and criminal check in Scotland County?
The police: If you are getting in touch with the police for any information about active warrants or arrest reports, you will have to show up at the Sheriff's Office in person. The agency can be found at 212 Biggs St, Laurinburg, NC 28352.
The judiciary: The Clerk of Court works out of the same building as the police. So, you can cover both agencies at once. That said, you can also write to the judicial office and request them to launch a warrant search for you. Send your inquiries to PO Box 769, Laurinburg, NC 28353.
The State Bureau of Identification offers a fingerprint-based personal background search for $14. You will have to pay extra for fingerprinting services. Usually, the total cost works out to around $25-$30. But, this is the criminal check report you will need for immigration, employment, and adoption. For more information on this, check http://ncsbi.gov/Services/Background-Checks.aspx.
How do I find arrest records online?
The NC DPS: You can use the Department of Public Safety's offender search tool that allows you to look up information on all convicts who have served time in the state correctional system. This facility is available at http://webapps6.doc.state.nc.us/opi/offendersearch.do?method=view, and you can learn about active and past inmates by using this app.
The Sheriff's Dept: You will find information on some of the area's most wanted suspects and even a few arrest mugshots on the page at https://www.facebook.com/SCSOKERSEY/.
Who can help you with an over-the-phone warrant search and arrests inquiry in Scotland County? (2021- Update)  
Contact the Scotland County Detention Center at (910) 277-3166 for information on recent arrests.
Call non-emergency dispatch at (910) 276-3385 to report a crime.
Contact the Records Division at (910) 277-3167 for an arrest report or a criminal history check.
Call the Criminal Investigation Division at (910)-266-5125 (crime against a person) or (910)-266-5127 (property crimes) for details pertaining to the handling of an offense report.
Contact the Magistrate's Court at (910) 266-4540 for information on outstanding warrants.
Call the Scotland County DA's Office at (910) 266-4500 for crime victim's help.
Contact the Clerk of Court at (910) 266-4400 to initiate a criminal case search.
Crime statistics of Scotland County
Over 380 crimes were reported in Scotland County in 2019. This annual average comprised around 59 cases of violent crimes and over 320 matters pertaining to property crimes.
Nearly 130 complaints in the property crimes category were attributed to larceny-thefts while burglary led to the filing of 170 complaints. Save for 5 complaints against rape and 12 reports of robbery, all other cases filed in the violent crimes category were against aggravated assault.
Search North Carolina arrest records by county: