Getting Information On Arrest Warrants And Arrest Records From Wilkes County, NC!
I could not find pertinent or even extraneous details about arrest warrants or a warrant list on the Wilkes County Sheriff's Dept website. However, I was happy that the agency clarifies that they will offer police reports for criminal incidents for a small fee.
Of course, to access these tidbits from the police blotter, you will need to visit their office in person. But, apart from this tiny bit of reprieve, I could not find anything worthwhile on the agency's site. I was surprised not even to see regular arrest records on there.
So, even for an arrest report, you will have to take the trouble of driving down to their office. Now, since a criminal check and even an arrest inquiry calls for a fair bit of running around, let me get straight to where and when you need to show up to access the arrest log and arrest warrants data.
How do I get an arrest log or a warrants list from the police of Wilkes County?
Getting information on active warrants from the cops: As I said, you will need to visit the sheriff's office for this information. Drive down to the law enforcement at 381 Executive Dr, Wilkesboro, NC 28697, USA.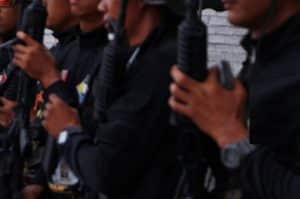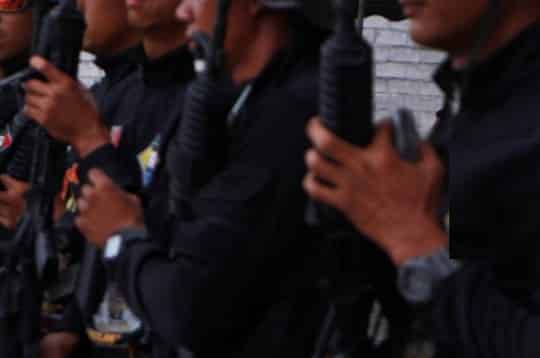 Seek incident reports from the law enforcement agency: You are probably wondering why I would cover the same point twice. Well, that is not what I am doing. You need to understand that a police log of the incident will have information on the victim and how the police handled it immediately.
Notice how there is no mention of the perpetrator. Now, this data may or may not be included in the report even if the police have sought an arrest warrant, and the process has been issued.  Do you see the difference between police reports and information specific to arrest warrants?
That said, you can get incident reports by paying $1 for report copies by going to 201 Curtis Bridge Road, Wilkesboro. A member of the law enforcement staff will help you with your arrest inquiry while there.
If you seek arrest reports, these can be found by contacting the Detention Center of the County. You will only be told about inmates currently detained at the facility and possibly those recently released on bail. You can contact the Detention Center at 502 Courthouse Drive, Wilkesboro, NC 28697. If you are the victim of a crime, you can also get this information by calling the VINE System at 800-247-9658.
To access the most wanted list for the area, try the Crime Stoppers webpage at http://wilkescounty.crimestoppersweb.com/index.aspx.
How do I seek criminal court records through the judiciary?
When you need a criminal check done with certified reports, head to the Office of the Clerk of Court of Wilkes at 500 Courthouse Dr, Wilkesboro, NC 28697-2497. You will have to pay $25 for the service, and it can also be requested by writing to them.
If you visit their office, make it a point to use the public terminals to look at the data held in their court dockets collection. This is a free service and one that I highly recommend for an arrest inquiry.
How do you inquire about active warrants and recent arrests from Wilkes County over the phone? (2021-current)
To ask about recent arrests, contact the Wilkes County Jail at 336-903-7623.
To get an incident/accident/arrest report, contact the Wilkes County Sheriff's Records Division at 336-903-7600.
To inquire about victim support and information, call the District Attorney's Office at 336-651-4410.
To know how to initiate a search for Wilkes County judicial records, contact the Clerk of Court at 336-651-4400.
Crime statistics of Wilkes County
Between 2018 and 2019, the annual crime average of Wilkes County decreased by almost 4%. As opposed to the incident rate of almost 850 cases in 2018, in the following year, only about 808 complaints were filed with the Sheriff's Office. Of these complaints, around 676 were against property crimes and 132 were against violent crimes.
Search North Carolina arrest records by county: