The Fastest Way To Launch a Warrant Search or Find Arrest Records for Brunswick, MC!
Before I start discussing the options available for a warrant search in Brunswick, let me explain the concept of a police blotter to those of you who are not from a legal or law enforcement background.
The term is slang for everything handled by the police on a particular day. In other words, call it a diary that includes details on active warrants served, arrest warrants requested and received, the arrest log, cases filed, and just about everything else that the officers did in the course of their day.
Can I get access to the police blotter for Brunswick?
I would love to tell you that it is made available to anybody interested in criminal records. But in truth, you are not getting anywhere near the police blotter. At best, you may gain access to some information about outstanding warrants and a few arrest records. Now, let me tell you about a few ways to get the data that is on offer from the sheriff's dept.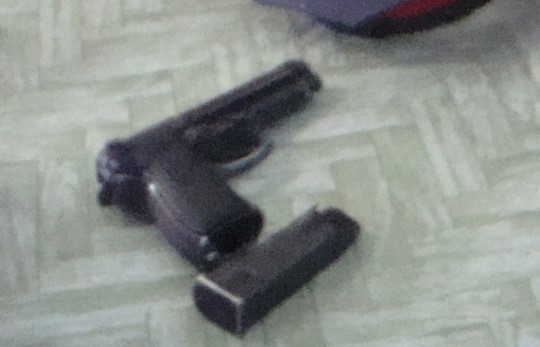 Social media: The FB page of the sheriff's dept at https://www.facebook.com/brunswicksheriff/ has a few arrest mugshots and details on some of the offenders in their most wanted list. You will also find information on some of the cases under investigation. But in no sense is this a complete warrants list.
Detained offender search: An official facility offered by the police of Brunswick, you can use the search tool at http://www.brunswicksheriff.com/detention-center/inmate-search to get recent arrest records. You can look for an arrest report using your subject's name or view the complete list of arrests.
Will I have better luck with my warrant search in Brunswick if I go to the courthouse?
I appreciate Brunswick PD because they have made it clear that they do not offer this data to the public, although they have access to criminal records. They are quick to send you to the office of the clerk for a warrant search. So, without a doubt, approaching the Clerk of Superior Court for information about arrest warrants and criminal records would make more sense. There are two ways in which you can avail the help of this agency:
Visit them in person: If you have an hour to spare, you can always use the public service terminals at the clerk's office to find the criminal court records you need. The agency works out of 310 Government Center Drive, NE, Bolivia, NC 28422. The best part is that you won't be charged for this facility, although you will need to pay for any printouts that you may need.
Send them a mail: If you are not too keen on driving down to the office of the clerk, you can always request that the results of your criminal check be sent to you. If you need certified copies of a background check, this would be the best approach. Use the form at http://www.nccourts.org/Forms/Documents/112.pdf to file the request. Please mail it to the address above.
Check out the court calendar: This inquiry will get you the least information of the three, but it can be conducted from the comforts of your own home, which is what prompted me to include it in this list. The court calendar offers information on criminal matters that are currently being heard. You can use the defendant's name or the case number to find information on a particular topic. The search tool is available at http://www1.aoc.state.nc.us/www/calendars/Criminal.jsp?county=BRUNSWICK.
How do you get information about Brunswick County warrants and arrests over the phone? (2021-Update)
To ask about recent arrests, approach the Detention center at (910) 253-2760.
To inquire about outstanding warrants, get in touch with the Civil and Warrant Section at (910) 253-2734.
To get access to prisoner records, reach out to the Jail Records Division at (910) 253-2982.
To learn about an investigation of a criminal case you filed, connect with the Criminal Investigative Unit at (910) 253-2743.
To request law enforcement-related public records, contact the Records Division at (910) 253-2505.
To obtain general information and to file a non-emergency complaint, call the Sheriff's Department's dispatch line- 1(800) 672-6379 or (910) 253-2777.
To learn more about how to get criminal court documents, contact the Clerk of Court at (910) 253-3900.
Crime statistics of Brunswick County
Between 2017 and 2018, the crime rate of Brunswick County decreased by approximately 6%. From a rate of 1864 incidents/100,000 population, the figure went down to 1741 incidents. The drop was majorly attributed to a significant dip in the rate of property crimes, which went from 1707 to 1581 in 2018. The violent crime average also saw a small reduction, going from an incident rate/100,000 population of 156 cases to 159 cases.
Search North Carolina arrest records by county: