I am not even going to stand up and say that the Sheriff' Dept proves me right on the point that agencies which don't have their own website seldom provide arrest records and a warrants list online. Why? Try searching for their webpage online and you will know what I am talking about. These guys are incredibly hard to find. So, how can you possibly expect them to offer mounds of data, which is essentially the police blotter, online?
I agree that the crime rate of the area is not particularly bad but I am sure if you are here reading this article you are looking for an arrest report or a warrant list for the area. So, I am going to tell you about ways in which you can launch a criminal check in Washington County, NC.
How do I access details on Washington County arrest warrants and the arrest log?
If you are looking for details on active warrants, you will have no other choice but to take the criminal search to the office of the Sheriff. The law enforcement agency works out of a 4th floor office in the Washington County Courthouse Building at 120 Adams Street Plymouth, NC 27962.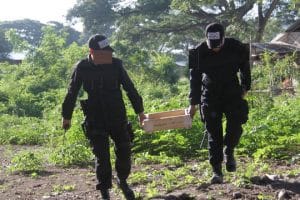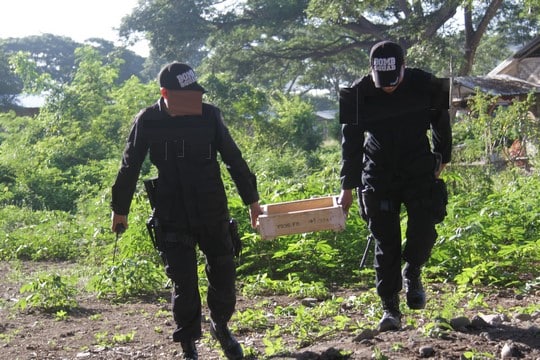 Now, before you go down there you must be absolutely sure that there are no outstanding warrants against you. If that is what you want to check, then do so by paying a private information provider. This way, you don't run the risk of ending up in the slammer.
Because the County Jail is located in the same building, you won't have too much trouble accessing arrest reports. Also, the police will be happy to offer this information to you if you write to them at PO Box 969 (above address).
For arrest reports that include information on time spent in a state penitentiary, it would be best to use the online offender search facility offered by the Department of Public Safety. You will find information by using this app even if the offender has been released on parole or after the completion of his/her sentence. It is available at http://webapps6.doc.state.nc.us/opi/offendersearch.do?method=view.
Will I be able to get an arrest log or criminal court records from the local judiciary?
Yes, you can as long as you are either willing to go to their office for your background check or are willing to pay $25 for the warrant inquiry. The address is the same as above, so you can cover all three agencies that offers arrest records in one fell swoop. That said, you already know the physical address.
If you are going to pay them a visit, I highly recommend that you start your arrest inquiry and warrant lookup by using the systems placed in the lobby for public use. These are hooked up to their court docket database and you get to browse through the information for free.
 If you don't want to spend time looking for the arrest records on your own, you can pay the $25 fee in cash at the counter. Alternatively, you can send them your request by mail to PO Box 901, Plymouth, NC 27962. It goes without saying that it will be a week at the least before you get the results of your offender search if you send the request by mail.
Search North Carolina arrest records by county: