I wish I could tell you that the website of the sheriff's dept is the only resource you are going to need. But, I have come back sorely disappointed whenever I have tried to find criminal court records from this source and I am sure, you will feel the same way.
Before you wonder why, let me tell you that there isn't a stitch of information pertaining to arrest records or active warrants on the sheriff's website. I think I don't have to explicitly state that you won't be getting access to the police blotter from this agency.
Actually, come to think of it, police reports will be out of bounds for you regardless of which county agency you approach for your warrant check, ditto for a warrants list. However, you can get an arrest report in the name of your subject but not the arrest log for the day or even one that dates back to several weeks or months. Now that we have the ground rules covered, let me tell you where to go for information on arrest warrants.
How can I get the police to do a Clay County warrant search for me?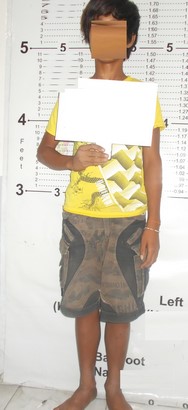 The police will only entertain your request for a warrant lookup if you visit the office of the law enforcement agency or if you mail in the inquiry, although the latter is a service that they typically reserve for witnesses and victims.
Call them on 828-389-6354 to know if they will afford you the same facility. To visit the agency, find your way to Courthouse Drive, Hayesville, NC 28904. You will be asked to furnish information about the subject of your inquiry and the reason for the warrant search. Do not forget to carry a government issued ID card along.
You can also find limited information on active warrants from the Facebook posts of the agency. Their official page can be found at https://www.facebook.com/Clay-County-NC-Sheriffs-Office-424322774324394/. Don't expect much from this source because they do not provide details on all the cases they are handling. In fact, at best, I would call this an extremely limited source of police records.
Which judicial agency should I approach for criminal court records?
Once again, you won't find a warrant list from the court or clerk of court's office but you can initiate a background search through the latter. You can avail their help through a paid warrant inquiry or you can browse through the court docket database on your own.
For the paid inquiry, send a money order of $25 and the form at http://www.nccourts.org/Forms/Documents/112.pdf duly filled with the required information. You can also seek this service by visiting the office in person.
For accessing information on court cases on your own, use the public help computers at the office of the clerk. To avail this and the paid warrant search facility, use the departments address at 261 Courthouse Dr, Suite 1, Hayesville, NC 28904.
On a parting note, let me offer you a word of warning. If you feel that you may have an outstanding warrant in your name that is a result of anything more than unpaid traffic tickets, it would be best to connect with a lawyer. With an active warrant against you, whether you go to the police or the judiciary, you will be taken into custody as soon as you walk into the agency office.
This is one of the reasons why people are asked to supply some form of identification before they are given access to criminal records. Neither the police nor the judiciary want suspects on the run to have information about the arrest warrants against them.
Search North Carolina arrest records by county: