The Best Agencies For Criminal Court Records In Lincoln, NC!
A visit to the Lincoln County sheriff's office's website made me realize that I had hit gold with this one when it comes to a criminal check. From arrest records to a warrants list and even details typically found in the police, blotter are right there for the taking.
I would say that the law enforcement agency's website is one of the best resources for an arrest report. However, the sheriff's dept does take a more cautious approach when it comes to information on arrest warrants, which is understandable.
Now, you already know what to do when you need an arrest log. Here is more information on the resources mentioned earlier, plus details on how to get a warrant search done and access criminal court records.
Can I go to the police of Lincoln County for a warrant search?
First up, let me tell you what information you can get from the sheriff's website and how to get your hands on it. Then, we will discuss how to get the police to help you with a warrant inquiry.
Get to know about recent arrests: Through the Lincoln County Sheriff's website, this can be done with relative ease. Open the web page at http://p2c.lincolnsheriff.org/arrests.aspx, and you will find recent arrest reports, complete with arrest mugshots. Now, that is what I call helpful information.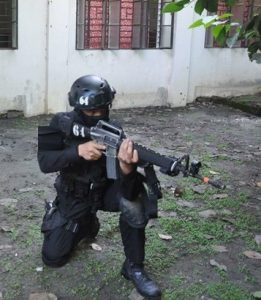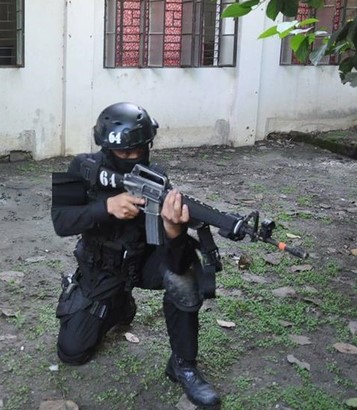 Go through the inmate list: This will make your search for arrest records one step further because, through this tool, you can get details on all individuals who are currently held at the county's detention facility. You can access the list of all inmates or launch an offender search by using the name of your subject at http://www.lincolnsheriff.org/p2c/jailinmates.aspx. You will find that some of the arrest log entries go back to 2015 and even earlier.
Check out the daily bulletin to compile a possible warrant list: This is as close as you will get to the actual police log. The daily bulletin details every criminal matter handled by the police, including minor incidents like traffic accidents and citations. Save for more information on the issue of outstanding warrants. It is all in there at http://www.lincolnsheriff.org/p2c/dailybulletin.aspx.
Look for police reports on the sheriff's website: You can also get information on some cold cases and most wanted persons and even a few active warrants by reading the latest articles on the sheriff's website http://www.lincolnsheriff.org/.
Launch an event search: This is a nifty tool to use if you suspect a person's involvement in a specific criminal matter. You can find the police reports about a criminal event using the suspect's name, date/location of the incident, or the case number. This tool is available at http://p2c.lincolnsheriff.org/summary.aspx.
This brings me to how you can get a warrant search done through the sheriff's office. Well, for this facility, you will have to call on the agency in person necessarily. They work out of 700 John Howell Memorial Drive, Lincolnton, NC 28092. You cannot get a private or third party background check done through this agency.
 So, where should I go for a criminal check?
If you are looking for a criminal check, the Clerk of Court's Office will be able to help you out. You can write to them or visit them to avail of this service. You have paid and free options to access their court docket database. For the free service, use the public terminals in the lobby, and for the paid service, hand over $25 in cash, certified check, or money order. Their contact details are:
1 Court Square, Lincolnton, NC 28093
PO Box 8, Lincolnton, NC 28093-0008
Search North Carolina arrest records by county: