Getting Arrest Records From The Police And The Judiciary Of Lee County, NC!
When you visit the sheriff's website hoping for a warrant search or arrest records, you get a mixed bag. I found the arrest log on the site, but the police blotter was nowhere to be seen. Now, I am willing to give the agency a pass on that one. After all, police reports are quite extensive and contain a lot of unsavory information.
But, I could not find a warrants list, either, and this was a real problem. I mean, how can I possibly compile the results of a criminal check with just an arrest report in hand? This got me thinking about the judiciary for my criminal records search and perhaps a warrant list for the area. But, the Clerk of Court's office offers even less by way of online information. So, where does this leave you when you need details on arrest warrants? Continue reading to find out:
How do I connect with the Lee County sheriff's dept for an arrest report and warrant search?
The most straightforward path that gets the full information: before I tell you to take your warrant inquiry to the office of the law enforcement agency, let me warn you that this option isn't open for those with outstanding warrants from Lee against them. Will you be arrested if they find that you have an active warrant in your name? You betchya!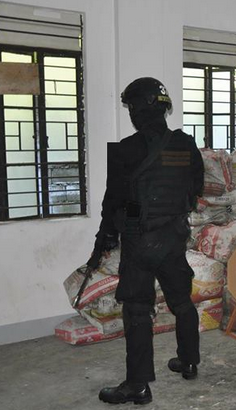 If you are keen on a third party background check and have a clean record, this is the most suitable approach. You head over to the sheriff's office at 1401 Elm St, Sanford, NC 27330, USA, and talk to the records division personnel.
The online search will only get you to arrest reports: This one is a blog post that comes courtesy of the sheriff's dept. It is updated weekly, so you get arrest reports for the last seven days and more. The blog can be found at http://tracycarter.blogspot.com/2015/02/lcso-arrests-reports.html.
The online offender search: The inmate inquiry tool is an official feature of the sheriff's website. You will find it at http://dcn.leecountync.gov/dcn/, and as long as you know the last name of your subject, you will be able to find out if he/she ever spent time in the Lee County Detention Center. That said, you can also get information on detainees who were recently released by using this tool.
As you can see, details on active warrants are hard to come by. There is no official way to get information about arrest warrants issued in cases that are still under investigation.
What should I do to get a criminal check done through judicial agencies?
The Clerk of Court's Office provides two official approaches for accessing criminal court records. One of these is a free service, while you will be expected to pay $25 for the other. Before I tell you how to avail these facilities, let me give you the agency's contact information. You can visit the Clerk's office at 1400 S Horner Blvd, Sanford, NC 27330 and write to the department at PO Box 4209, Sanford, NC 27331.
If you are interested in the free warrant lookup, drive down to the agency office, park yourself in front of a public use terminal and use the name and other identifying details of your subject to access information on the court cases against him.
If you are willing to pay, print out the form here

,

fill it and send it to the agency with a $25 certified check or money order.
Search North Carolina arrest records by county: