How Can You Find An Arrest Report or Launch a Warrant Search in Mitchell, NC?
I hate to be the bearer of bad news, but the fact is that you are certainly not going to find the arrest report you need or a warrant list for Mitchell, NC, through the website of the Sheriff's Dept. I am not saying that there is no way to launch a criminal check through state agencies.
But, the truth of the matter is that you cannot find the police blotter, the arrest log, or a warrants list online unless you are willing to connect with a private agency. State agencies do offer warrant search services, and if that is the route you want to take, I will tell you how to access the arrest records you need through them.
Can I get information on arrest warrants from the Sheriff's Dept of Mitchell?
As long as the details you are looking for are about a specific individual, you can get information on active warrants and arrest records.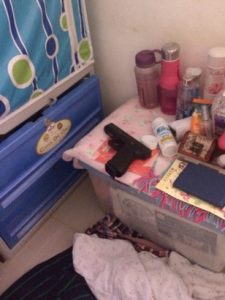 You can go to the sheriff's office, give them the name and the date of birth of your subject and ask them to launch a warrant inquiry for you. I would be surprised if they don't ask you the reason for initiating the warrant search. That said, it would not be such a great idea to approach them to learn about the outstanding warrants in your name, mainly if you are reasonably sure that there may be one or more arrest orders against you lurking in their system. The sheriff's dept can be contacted at 63 Crimson Laurel Cir # 8, Bakersville, NC 28705, USA.
For an arrest inquiry, if your subject was incarcerated at the Avery-Mitchell Correctional Center or is currently lodged in there, you can find out about him using the tool https://www.ncdps.gov/dps-services/crime-data/offender-search.
You can also get limited information on outstanding warrants from the FB page of the police department at https://www.facebook.com/mitchellcountysheriffoffice/.
For older arrest logs and information on criminal events from 2017, you can check the alerts page at https://mitchellalerts.com/?cat=86&paged=8.
Is there any agency in Mitchell that I can contact for a criminal check or an arrest records inquiry?
I would say that the Office of the Clerk of Superior Court is the only agency that will formally undertake a background check on your behalf. The agency has been assigned to maintain the court docket database and make information on the public's court cases.
I am sure you are wondering how much the warrant search service will cost you by now. The answer to that one depends on how much information you need and the type of report you seek. There are two options available:
You can scour the court docket database for a specific criminal docket by using the public service terminals at the Clerk's Office. They will not make you pay for the information you retrieve, but you will be charged for printouts.
You can write to the agency or get them to launch a warrant inquiry for you by paying $25.
You can get in touch with the Clerk's Office at 328 Longview Drive, Bakersville, NC 28705, and in both cases, you will need the name and the DOB of the subject to conduct the warrant search.
Is it possible to acquire information from Mitchell County on recent arrests and active warrants over the phone? (2021-data)       
General crime-related information- Sheriff's Office at 828-688-3982.
Recent arrests related information- Sheriff's at the phone number given above or 828-688-9974 or Bakersville PD at 828-688-2113.
Arrest report and warrants search-related information- Administrative assistant at 828-688-2139, ext.1635
Details on outstanding warrants- Court of the Magistrate at 828-688-5119.
Criminal case-related information- Investigation Division at 828-688-2139, ext.1640 (for victims only)
Case search related information- Clerk of Court at 828-688-5100
Victim's assistance-related information- District Attorney's Office at 828-688-5110.
Crime statistics of Mitchell County
The Mitchell County Sheriff's Department received 57 criminal complaints in 2019. There were 55 crimes against property and 2 offenses against people in this annual total.
Nearly 30 larceny thefts, 24 burglaries, and 3 car thefts were recorded as crimes against property. The violent crimes category included 1 instance each of rape and robbery.
Search North Carolina arrest records by county: