Is It Possible To Access Arrest Records For Free In Graham, NC?
If you are looking to enjoy the best of what Mother Nature has to offer, Graham County is the place to go to. I only wish I could say the same to all those looking for an arrest report or a warrant search from Graham.
You can't expect much from an agency that does not maintain its online presence with an exclusive website. I mean, how will the Sheriff's Dept. offer arrest records or a warrants list online when their webpage is clubbed with that of other government agencies in the county?
So, if you are interested in accessing the arrest log or the police warrant list, you don't have much of a shot unless you approach the agency personally. On the other hand, you can try your luck at the clerk's office for criminal court records. Take a look at how these offices can help with a free criminal check, even if they only offer limited information.
Getting the police to help with a warrant search!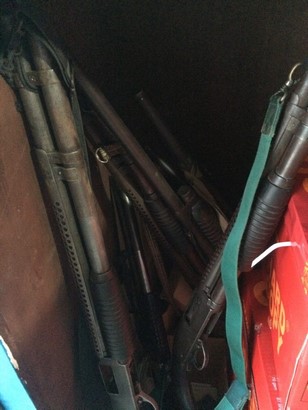 Calling on the sheriff's dept for a warrant inquiry: As a member of the community, it is your right to seek information from the police. Since background reports, particularly of the criminal kind, are a part of public records, you can seek an arrest report from the cops.
They may also be part with details on active warrants as long as the criminal cases they were issued are past the investigation stage. But, they don't have to grant you access to the police blotter. That said, you can visit the law enforcement agency at 300 Rodney Orr Bypass, Robbinsville, NC 28771, USA.
Can I turn to the judiciary for criminal court records and information on arrest warrants?
The clerk's office does have the responsibility of maintaining the court docket database for the judiciary. Also, they are in charge of helping community members with a criminal check. Although a criminal docket is no match to police reports regarding incident-specific information, it will suffice for a background check. You can get access to this information in 3 ways:
A personal visit: Go to the office of the Clerk of Superior Court at 12 Court St, Robbinsville, NC 28771. You will find computers in the lobby meant for visitor use. These systems are linked to the court docket database so, you can use them to find the arrest records you need. This is the best way to find an arrest log, free of charge.
Mail-in the warrant search request: If you are willing to pay $25 for the criminal check, you can send the request for the warrant inquiry through mail to PO Box 1179, Robbinsville, NC 28771. Use the form at http://www.nccourts.org/Forms/Documents/112.pdf.
Finding records on court cases online: The NC courts website at http://www1.aoc.state.nc.us/www/calendars/Criminal.html allows you to access the court calendar for Graham and other counties in the state. You can only find the defendant's name and the details of the charges against him/her through this tool. However, it is still worth a shot because the facility can know if your subject is involved in any criminal processes currently in the trial stage.
Who can assist you with a warrant search and arrests inquiry in Graham County over the phone? (Updated in 2021)            
To ask about Graham County arrests- (828) 479-8650.
To seek police reports, accident reports, arrest records, and criminal records- (828) 479-3352.
To ask about arrest warrants- (828) 479-7019.
To report someone with an outstanding warrant- (828) 479-6800.
To get information about victim services- (828) 454-6510.
To request a case search- (828) 479-7000.
Crime statistics of Graham County
In 2018, the Sheriff's Department of Graham County dealt with approximately 260 criminal complaints. Property offenses accounted for 235 of these complaints. There are 149 larceny-theft cases, 64 burglary cases, and 22 vehicle theft cases in this category. Around 20 instances of assault were a part of the complaints filed against violent crimes.
Search North Carolina arrest records by county: