State Agencies That Accept Requests For Arrest Log And Warrant Search in Harnett, NC!
Nothing spectacular about the criminal court records on offer from the Harnett County sheriff's office. Me being the perennial optimist, I was hoping to find the police blotter on the portal. But, what I got instead was an arrest log and little details on arrest warrants. The latter is restricted to orders issued in case of more serious criminal offenses.
That said, I will still say that you should visit the agency's website for your arrest report before trying ol' school methods for your warrant search. I steadfastly hold on to the belief that you should not take the trouble of visiting any government office in person before exhausting all online approaches for an arrest report. That said, what I have done here is listed all the options that you have for a criminal check.
How do I access arrest records and details on outstanding warrants from Harnett Police?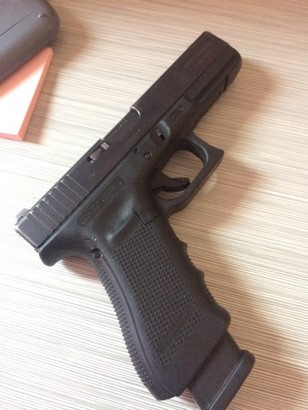 Accessing arrest reports online: This is the information you can get by using the inmate population data available on the sheriff's office site. You will find details on all the arrestees currently lodged in the county detention center as well as the arrest records for the last 24 hours at http://www.harnettsheriff.com/inmate-population-reports.asp. There is no search feature available, but you can get everything from the arrest mugshots to information on charges filed and more if you go through the list.
A small warrant list: The most wanted list can be used to check if your subject has been involved in criminal acts of a severe nature. There may only be a few entries on the page at http://www.harnettsheriff.com/wanted-persons.asp; clicking on the name will get you to access the actual most wanted poster of the person in question.
Seeking a warrant check: You may not be able to get an all-out warrants list from the sheriff's office, but you can undoubtedly find arrest logs in the name of your subject. Yes, the search entails a visit to the sheriff's office, but I suggest you take the effort if you are suspicious about an individual who works or lives in close vicinity. You can contact the sheriff's office at 175 Bain Street Lillington, NC 27546-0399 or write to them at P.O. Box 399 (+ physical address).
Can I go to the judiciary to access criminal court records from Harnett?
Yes, you certainly can. The office of the Clerk of Superior Court maintains its physical presence at two locations.
The main office is at 301 W. Cornelius Harnett Blvd., Suite 100, Lillington, NC 27546
The other office is at 401 East Broad Street, Dunn, NC 28334
It does not matter which office you visit, and you get two options for your criminal check. You can get access to the criminal docket database by using the public use computers in the office's lobby or get a warrant check carried out for $25. In case of the latter, you get a certified copy of the background search report.
Although it cannot be used for adoption, immigration, etc., it can come in handy for employment purposes in specific sectors. The agency offers both private and third-party criminal checks, and you will need to use the form at http://www.nccourts.org/Forms/Documents/112.pdf for both services. You can place the request for the warrant search through mail as well.
Will state agencies provide an arrest report or details about warrants from Harnett County over the phone? (Updated-2021)
For general law and order concerns, contact the Sheriff's Department at 910-893-9111
To get a copy of an accident or arrest report, contact the agency at 910-893-0136.
To inquire about active warrants, call 910-893-0121.
To get information on a recent arrest, contact the Detention Booking Desk at 910-893-0257.
To initiate an inmate search or to inquire about inmate services and visitation, contact the Harnett County Jail at 910-893-0240.
To get information regarding a criminal matter, contact the Investigations Division at 910-893-0140 (for victims only).
To discover how to get access to criminal case records, contact the Clerk of Court's office at 910-814-4588.
To inquire about help available for a crime victim, contact the District Attorney's Office at 910-814-4500.
Crime statistics of Harnett County
There was a significant drop in the property crime rate of Harnett County in 2018. The annual average plunged from 2200 cases to 1600 cases. In comparison, the drop in the rate of violent crimes seemed unimpressive, with the incident average going from around 300 cases to 270 cases between 2017 and 2018.
Search North Carolina arrest records by county: