Do Any State Agencies Offer Nash County Criminal Court Records And Arrest Log?
When I found the most wanted list on the Nash County sheriff's office site, my hopes started soaring as I assumed that I would also access other information from the police blotter. At the least, I had hoped to find arrest records and a warrants list.
At the risk of sounding too dramatic, I am going to say, "Alas, that was not to be"! Never mind the police arrest log and details on arrest warrants, this agency offers no facility to launch a criminal check or an offender search through their website.
To cut a long story short, I quickly figured out that if I wanted an arrest report or intended to get a warrant search done, I had no other recourse but to visit the agency office in person. This made me move to the judiciary website to meet with the same reluctance to share criminal court records. Despite these discoveries, I am giving you the contact details and other information you will need to get a warrant search done through state agencies.
How can I get the sheriff's department to conduct an arrest warrants inquiry on my behalf?
Before I tell you how to contact the law enforcement agency for a warrant check, let me discuss the two services that they don't offer: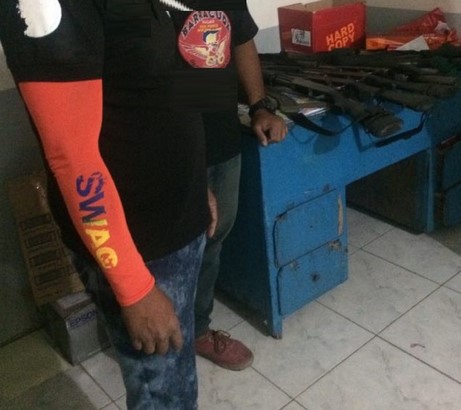 They won't tell you about any active warrants linked to cases that are still being investigated. What they will do, though, is take your subject into custody if they find such arrest warrants in his/her name. So, that is one way to get your suspicion cleared.
They will not conduct a background check for you, even if it is in your name if you wonder why it is because the task of handling requests for criminal checks and responding to them belongs to another agency.
I am sure by now you are pondering over what you can get from the police if you take the trouble of driving down to their office at 222 W. Washington St. Nashville, NC 27856. For starters, they can offer recent arrest reports in the name of your subject.
As I discussed earlier, they will also let you know about any outstanding warrants as long as they investigate the criminal matter. If you are in no mood to visit the agency, you can get some generic crime-related data online. For instance, you can find out about recent criminal incidents in your area by using the tool at https://www.crimereports.com/agency/NASHCOUNTYSO.
The website of the agency also offers information on a select few cases.  This is available on the homepage of the sheriff's website at http://nc-nashcounty.civicplus.com/251/Sheriffs-Office. Finally, you can find the most wanted list at http://nc-nashcounty.civicplus.com/435/Most-Wanted-Suspects. Although the sheriff's office's FB page does not have the police arrest log, you can find a few arrest mugshots on it. It is available at https://www.facebook.com/NashCountySO/.
How do I connect with the judiciary for a criminal check or an arrest report?
 The Clerk of Court's Dept. maintains offices in two locations, and you can visit or write to either one of them to access a particular court docket or information on the court cases against your subject.
Their main office is located at 234 W Washington St, Nashville, NC 27856, and you can write to them at PO Box 759, Nashville, NC 27856.
The alternate office can be found at 305 Cokey Rd, Rocky Mount, NC 27802, and to reach them through the mail, and you can use the address: PO Box 1588, Rocky Mount, NC 27802.
Is it possible to get information on Nash County arrest warrants and recent arrests over the phone? (2021-Update)
Dial 252-459-1568 for information about recent arrests.
Dial 252-459-1556 for arrest records and incident reports.
Dial 252-459-4121 to report a crime and for general information.
Dial 252-459-1564 for information on active warrants.
Dial 252-220-3110 for information of victim's assistance available from the District Attorney's Office.
Dial 252-220-3000 for starting a criminal case search.
Crime statistics of Nash County
Due to the decrease of 8% in Moore County's yearly crime average, around 642 criminal complaints were submitted in 2019, compared to 700 in 2018. Nearly 580 of these reports were submitted for property offenses, while the rest were for violent offenses.
Around 173 burglaries and 385 larceny thefts were reported as property offenses. The violent offenses reported included 45 assault instances and 9 complaints against rape.
Search North Carolina arrest records by county: