Getting An Arrest Report In Hoke County, NC!
I have tried the Sheriff's Dept of Hoke County's website to find arrest records and get a warrant search. Unfortunately, I left empty-handed both times. I will be the first to commend the office's efforts to offer community-related information. So, I was surprised by the sheer lack of details about arrest warrants and the other information that is typically a part of the police blotter.
I was expecting to find the warrants list from this agency easily but discovered that even the arrest log is impossible to come by. The truth is that there is no way to get a criminal check done or access an arrest report from either the police or the judiciary online, except for in one scenario. So, take a look at what you can do to get your hands on a warrant list in Hoke:
Can I get the police to offer criminal court records from Hoke, NC?
If you are interested in a background check, the sheriff's department will not entertain your request for such a warrant inquiry. There are a few indirect ways to gather details from arrest reports and the police log, but the information you get will certainly not be enough to compile an offender search report. That said, this is what the cops offer: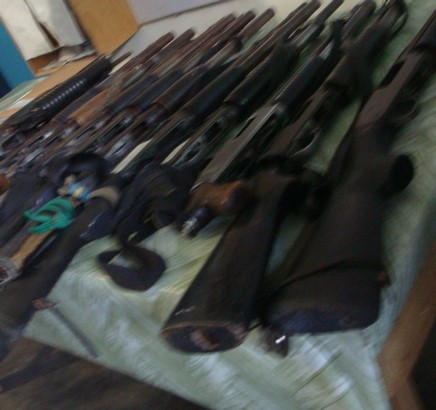 Police reports for victims: This is one of the rare services that is offered online. You can get information on a particular criminal incident as long as you have details from the case sheet provided to you at the time of the occurrence. You will need to offer, among other things, the case number and the date, time, and location of the event. Use the form at http://www.hokecounty.net/FormCenter/Sheriffs-Department-3/Incident-Report-Request-69 for the submission.
Arrest inquiry: You can find information on inmates by dialing 910-875-5113. You will need the inmate's full name for the inquiry, and in response, you will be given details on the charges against this individual and release bond details. Make it a point to call them between 8 a.m. and 5 p.m. to avail of the service.
Active warrants search through social media: The FB page of the sheriff's dept at https://www.facebook.com/hokecountysheriffsoffice/ does contain some open cases. Typically, you will get details on the criminal act and the person/person involved in the crime.
If you harbor suspicions about somebody, you can always turn to the police for information about this individual. However, such inquiries will have to be taken to the sheriff's office in person. To do so, visit them at 429 E Central Ave, Raeford, NC 28376, USA.
Will I get information on Hoke County arrest warrants from the judiciary?
You can get in touch with the Clerk of Court office, which is the agency responsible for helping the public with their warrants search. They will accept your warrant inquiry request through the mail and in their office.
To visit the agency, go to 304 N Main St, Raeford, NC 28376
If you want to write to them, do so at PO Drawer 1569, Raeford, NC 28376
Unlike the police, the judiciary will charge you $25 for the offender search, but you will get a certified copy of the report. Alternatively, you can use the public service terminals to gain access to their court docket database.
Is it possible to get information on Hoke County arrest warrants and recent arrests over the phone? (2021-Update)   
Jail Bookings, to know about recent arrests-(910) 875-5113.
Sheriff's Department Main Office, for an arrest report and other police records- (910) 875-5111.
Magistrate's Court, to know about arrest warrants- (910) 878-4191.
Court Clerk, for judicial records- (910) 878-4100.
District Attorney's Office, for victim's assistance- (910) 266-4500.
Crime statistics of Hoke County
Hoke County's annual crime average was around in 2018. Nearly 940 of the reports were submitted for property offenses, while the rest were for violent offenses.
Around 330 burglaries and 531 larceny thefts were reported as property offenses. The violent offenses reported included 12 instances of assault.
Search North Carolina arrest records by county: