The Best State Agency To Find Criminal Court Records In Cumberland, NC!
I was mighty impressed with the Sheriff's Dept website, but then it all came crashing down when I realized that there is no scope for getting a warrant search for Cumberland done online for all the information they offer.
Yes, you can go to the sheriff's office to get information on arrest warrants, but that would not be an option if you are the subject of your inquiry. Also, don't expect to get your hands on a warrant list. Surprisingly, I did get access to the police blotter in a limited sense. When I say little, you can access police reports without details on the offenders/suspects involved in the crime. So, not much help, I'd say!
This leads me to safely conclude that I would not recommend the Sheriff's Dept. for a warrant check, but that does not go for arrest records. Continue reading to find out how to get full information on criminal court records from state agencies, including law enforcement and the judiciary.
How can I get a Cumberland County arrest report from the police?
Depending on who the subject of your inquiry is and the purpose for your warrant search, there are two ways in which you can seek this information from the sheriff's dept: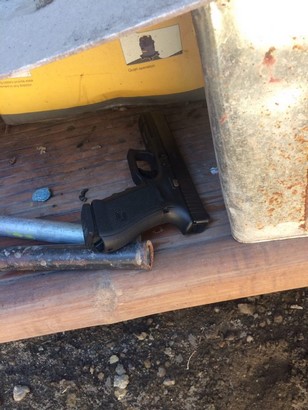 Head over to their office: The records division accepts requests for third party offender search as well as personal background checks. You can even get them to look for active warrants in the name of your subject as long as you can furnish the reason for the inquiry.
The offender search is charged at $8/inquiry, and it is usually a fingerprint-based service. They charge an additional $12 in fingerprinting fees. To avail of these services, you can go to 131 Dick St, Fayetteville, North Carolina 28301. Although you can get information about a specific individual, they will not offer a generic warrants list.
Launch your offender search online: If you want to conduct your inquiry on an arrest log discreetly, this is the way to do it. Plus, the fact that it is free makes the deal sweeter. All you have to do is use the name of the subject in the tool at https://ccsonc.org/active-inmate-page/. The last name is necessary, but the first name isn't, and in response, you will get arrest mugshots, details on the detainee, and the charges filed.
As I mentioned earlier, you can find criminal court records on the police's website at http://www.ccsonc.org:8000/. The search tool on this page allows you to scour through the police log, but the information is limited to the case and victim details. If your goal is to know about the criminal act's perpetrators, you won't have much luck with it.
What information can I expect from the judiciary in response to a warrant search?
You can also launch your criminal check through the office of the Clerk of Court. You can either visit the agency in person or write to them. For an assisted warrant search, you will have to pay $25.
This is a name-based inquiry, so you will only need the first and last name and the DOB of your subject. You can also use the public service terminals to search the court docket database for the criminal court records you need. The contact details of the Clerk of Court's office are:
To visit them, go to 117 Dick St, Fayetteville, NC 28301
Write to them at PO Box 363, Fayetteville, NC 28302-0363
Can you get any information pertaining to Cumberland County warrants and arrests over the phone? (2021-Update)
You can call Jail Bookings for information on recent arrests- 910-672-5716.
You can call the Cumberland County Detention Center for an inmate search-910- 672-5630.
You can contact the Sheriff's Office with general questions about law and order-910- 323-1500.
You can contact Records Management to obtain information on arrest warrants -910-677-5413.
You can contact Reports Management for accident, incident, and arrest reports- 910-677-5432.
You can call the Cumberland County Victim- Witness Coordinator for victim's assistance- 910-677-5454.
You can contact the Clerk of Court for judicial records and a case search- 910-475-3000.
Crime statistics of Cumberland County
The Cumberland Sheriff's Office got 2422 criminal complaints in 2019, compared to 2920 in 2018. These comprised 1964 property-related offenses and 458 violent offenses.
About 1324 larceny thefts, 494 burglaries, and 146 motor vehicle thefts were included in the property offenses category. Around 347 aggravated assaults, 43 rapes, and 65 robberies were included in the violent crimes category.
Search North Carolina arrest records by county: