How Hard/Easy Is It To Access Criminal Court Records And The Warrants List For Yancey, NC?
I ask you this, folks, what is the point of maintaining a law enforcement website when you have no intentions of sharing the arrest records and warrants listed on the portal? I guess the Sheriff's Dept of Yancey County does not see the logic in this reasoning.
So, you are not going to see their police blotter on their website. There is absolutely nothing on their site that gives away even a stitch of information on their arrest log or warrant list. So, if you are looking for criminal court records, get ready to put in some driving time in your criminal check pursuits. Continue reading to know who you should approach for a warrant search.
Can I get the police of Yancey to help me with arrest records or a warrant search?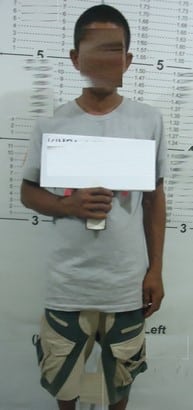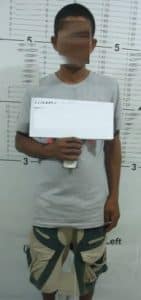 As I said, get ready to work the old fashioned way to get the police to handle your arrest inquiry. You will have to go to 4 East Main Street, Burnsville, NC 28714, and file the request for the offender search in person. I will also tell you to call them first before taking the trouble of making that trip to their office. This can be done on 828-682-2124.
If you want information on recent arrests, you will need to contact the Detention Center by calling on 828-682-232.
For those willing to take a prolonged approach, I would tell you to write to the agency at 4 East Main Street, PO Box 6, Burnsville, NC 28714.
Now, I wish I could tell you that their FB page offers something of significance. But, No, Sir! There isn't anything on there that is anywhere near arrest mugshots or active warrants.
This leaves you with just one option if you must find your arrest reports online. The North Carolina Department of Public Safety does provide information on convicts who have served time in their facilities. Yes, you can even get details on people who have been released after sentence completion or on parole. This facility can be accessed at http://webapps6.doc.state.nc.us/opi/offendersearch.do?method=view.                          
Can I get access to an arrest report or details about arrest warrants from the judiciary of Yancey?
Yes, you can! The Clerk of Court's Office is the only agency that will give you free access to their criminal court records database. Furthermore, the office handles background check requests. You will need to bear the cost of $25 to avail of this facility, but it is worth the price since you get a certified report. The office works out of 110 Towne Square, Room 5, Burnsville, NC 28714.
To write to them, use the form at http://www.nccourts.org/Forms/Documents/112.pdf. Get a printout of the document, fill it and send it to the address above with a $25 certified check or money order.
To access the court docket repository, visit their office and use the public service terminals. There is no fee for using the systems, but you will have to pay for copies.
I recommend the form above for those who would like to launch the arrest and warrant inquiry discreetly. Remember that if you have arrest warrants against you, the police will detain you whether you approach law enforcement or the judiciary for the information. So, in this case, it is best to go with a private agency.
Search North Carolina arrest records by county: