What are the best ways to get a warrant search done and access arrest records from McDowell, NC?
The straight answer to that one would be- Go to the police! But, I wish life were that simple, at least when it comes to criminal court records and the police blotter. Unfortunately, a visit to the website of the sheriff's dept. Dispels any myths that you have about getting a warrant search done quickly.
I couldn't find anything worthwhile on the site of the law enforcement agency. Their FB page does offer details on some arrest warrants. They also provide information on a few recent detentions, which can be used to compile a brief arrest report.
But, if you are looking for a proper warrant list or the arrest log for the day, I will save you the trouble of going through state agencies' websites by telling you right now that you are not going to find anything. I know you are probably thinking about how else you can get a criminal check done in McDowell. Well, I will answer that question and other queries that you may have about accessing arrest records.
Can I expect to get a warrants list or criminal court records for McDowell from the police?
You will get limited information in response to your arrest inquiry. For instance, if the subject is currently in jail, you will know about it. If he/she has active warrants to his/her name, you may be able to get information on these as well, but only if the case is past the investigative stage.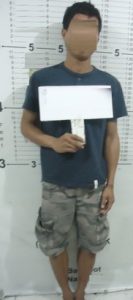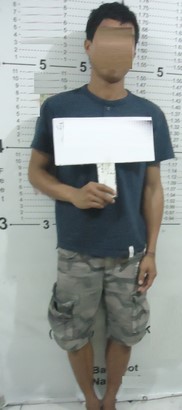 After a background check, the sheriff's dept will tell you to contact the judiciary. To answer your question- If you seek a generic or an area-wide warrant list, you won't get access to this information. Ditto for the police arrest log. That said, this is how you can get in touch with the law enforcement agency:
How can I get help from the judiciary when looking for an arrest log or interested in a criminal check?
You can get an arrest inquiry conducted only through the office of the Clerk of Superior Court. Although various judicial entities issue active warrants, this is the only judicial office that will launch a warrant lookup for you.
You won't get police reports from this agency. However, you will be able to access the court docket of every civil or criminal matter that your subject was ever involved in. That said, there are two ways in which you can contact this office:
You can write to them at 21 S Main St, Marion, NC 28752. Please fill the form at http://www.nccourts.org/Forms/Documents/112.pdf and send it with a certified check or money order of $25. You can also pay the fees in cash if you visit the agency.
Use the public computers in the lobby of the agency office. You won't have to pay for your research and the arrest report you find yours to keep for free as long as you don't need a printed copy of it.
Is there any way to get information about McDowell County active warrants and arrests over the phone? (2021-Update)   
To get arrest records, contact the Sheriff's Department at 828-652-2235.
To find out about recent arrests, contact the McDowell County Jail at 828-652-2236.
To ask about outstanding warrants, contact the Court of the Magistrate at 828-655-4000/4119.
To inquire about a criminal matter, contact the Investigation Division at 828-652-2237 (for victims only).
To learn how to obtain criminal case records, contact the Clerk of Court's office at 828-655-4100.
To request victim's assistance information, contact the District Attorney's Office at 828-655-4110.
Crime statistics of McDowell County
The annual crime average of McDowell County increased by 8% in 2019, standing at 940 incidents. The violent crime rate was in the vicinity of 59 cases. Of the crimes reported in 2019, 8 were cases of rape, and 45 were aggravated assaults. Of the complaints filed against property crimes, 411 were against larceny-theft, while burglaries accounted for 380 complaints.
Search North Carolina arrest records by county: